We have just launched 7 new enhancements to the Contact record structure:
1. Call Scripts can now be added to support your sales staff and new members of staff or even to coach existing staff! (File Manager > Call Scripts) Call scripts can be a really useful tool to provide a consistent and professional approach to telephone conversations and in the sales environment to help close those all-important deals! They can also ensure accuracy and attention to detail. It also enables one piece of content to be used multiple times without the need to re-write or re-think the process. A library of Call Script content is now at your fingertips!
2. View Call Scripts whilst on a contact record:

and then after the call you can add a contact history note seamlessly. This creates a natural progression with workflow and ensures those important details are not missed!
3. New options in contact history to add a task and/or add to automated campaign: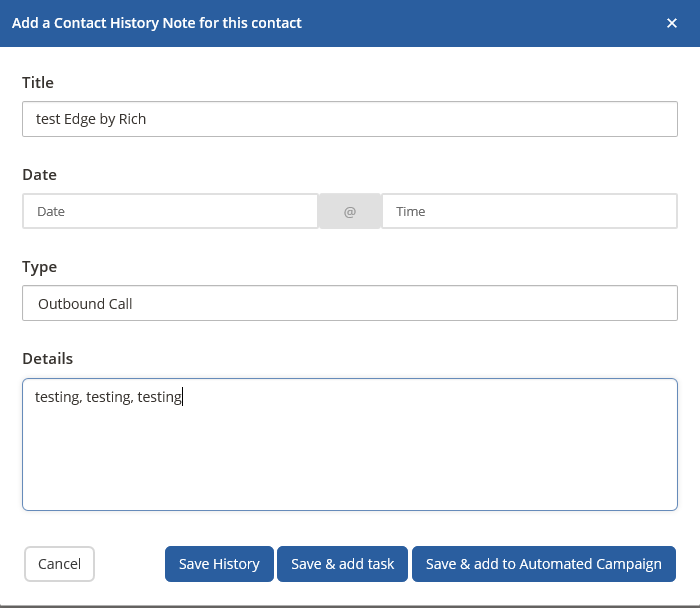 This enables those calls to action to be recorded quickly and keeps the momentum with sales leads.
4. New option in Contact > Send plain text email to add a task: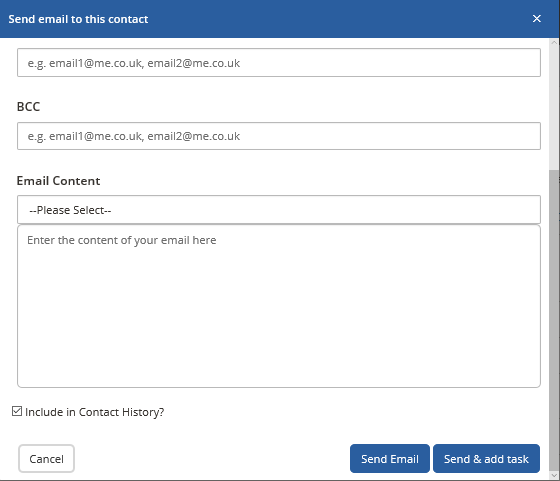 Again, the add a task records that next call to action quickly and saves precious time.
5. New business stats within a contact record linked to Sales:

This enables you to view at a glance how valuable are your individual contacts and how active they are.
6. Add a new contact: new options to add to group and automated campaign: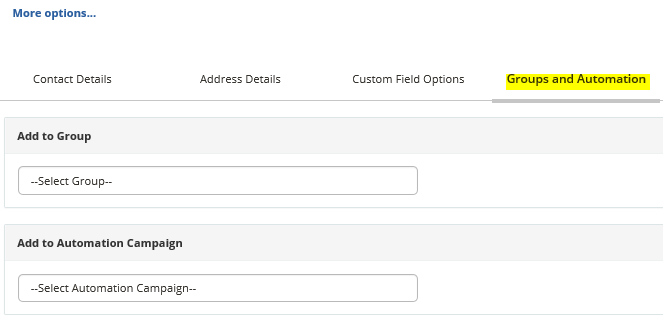 This enables a quick segmenting of new contacts and a time-saving way to add to automations and keep those all-important communications flowing to build important business relationships quickly.
7. New Contact automation tracking: this provides an at-a-glance view of how far a contact has moved through an automation: