If you would like to link a normal campaign that you send out to include Automation, you can do so.
When creating your Email campaign, on the Automation tab, you can select from Link Clicked or Email Opened actions.
To add a contact to an Automated Campaign based on a link in the email they have clicked:
Select the link from the 'Link clicked' drop down menu. Select the campaign from the 'Add to campaign' drop down menu. Click the blue +Add button and the action will be added to the email. Click the blue Continue button to save the email.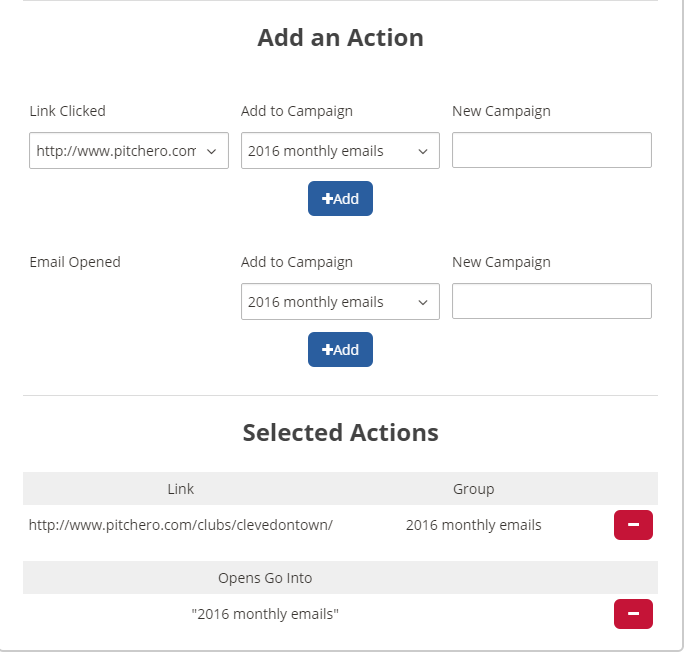 To add a contact to an Automated Campaign when they open the email:
On the Email Opened part of the Add an Action section, select the campaign from the 'Add to campaign' drop down menu. Click the blue +Add button and the action will be added to the email. Click the blue Continue button to save the email, which takes you on to the Campaign Summary