In this step-by-step guide, we'll show you how to assign Events to other users in your account.
Step 1
Click on 'Calendar', which can be found on the sidebar to the left of the screen.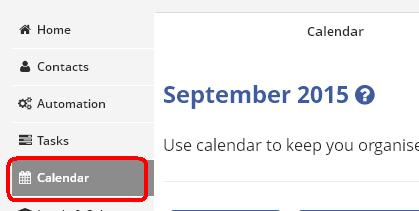 Step 2
Locate and click on the Event that you want to assign a user to; you will see this screen:
(If you don't see this screen, click on 'I want more options' in the bottom left corner)
To assign an event to a user, click on their name (outlined) and then click on 'Save This Event'.
If you want to add the Event to several users hold down Ctrl key and click them. Then Save.
You have now assigned a User to an Event!