There are times within the calendar where you want to split things down a bit more rather than by users, so we have calendar categories. These are simple things to allow you to break the calendar up in to different overlays for things such as events, etc.
To add in a category, you simply go to the Calendar section and then there is a tab (shown below) called "Categories"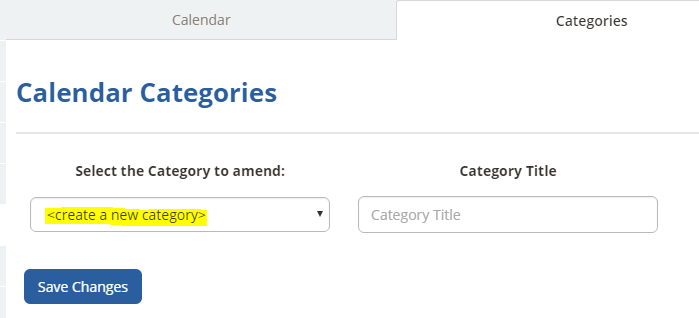 insert a new Category Title and then Save Changes.
These categories can be whatever you want them to be, for instance if you are an event company, then they could be events e.g. Weddings, Birthdays, Anniversaries, etc
You will then be able to use the category when creating a new event and also be able to filter your calendar to focus on events within that category. The example below is an InTouch account used by a local football club: