In this step-by-step guide, we'll show you how to change the default colours of Events.
Step 1
Click on 'Calendars', which can be found on the sidebar to the left of the screen.
Step 2
Click on the Options menu and then Change Default Colour, then slide the colour bar index to your preferred colour choice and click 'Save' to finalise.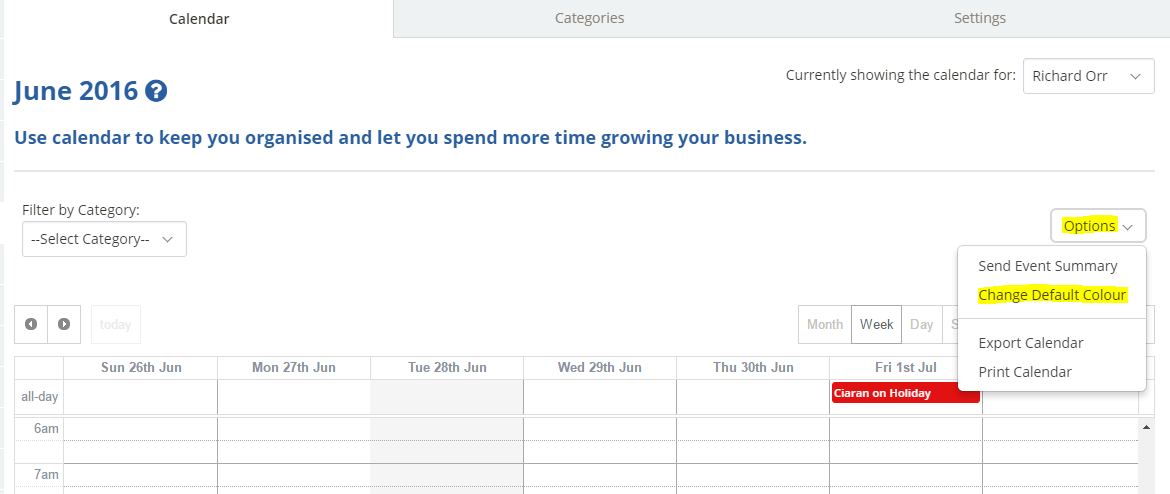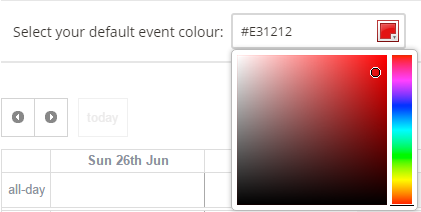 You have now changed the default colour of an Event!