If you have a customer, who has just called and wants to receive an invoice, brochure, quote or whatever it is, you are able to select from an already created Mail Merge Campaign to ensure your customer receives their requested information from you.
A friendly reminder!
You are only able to create a Mailmerge Campaign in the system, if your customer has selected the Mail Communication Preferences.
---
To begin, you will need to find the relevant contact or create a new one. Once you are in the "Contact Record", click on Options and select Generate Mailmerge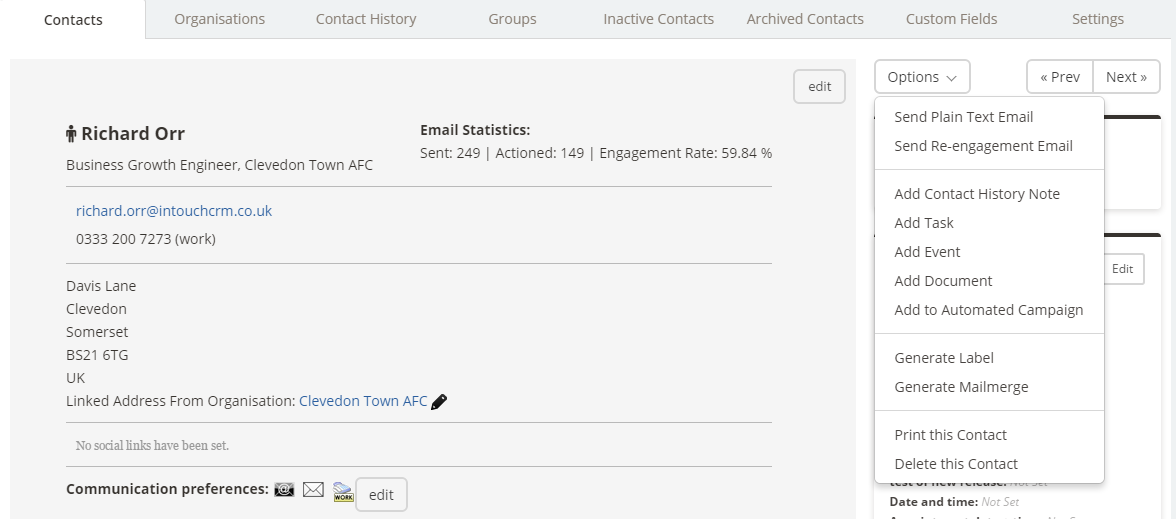 Now all you need to do is select the relevant template from the drop-down menu and the output format: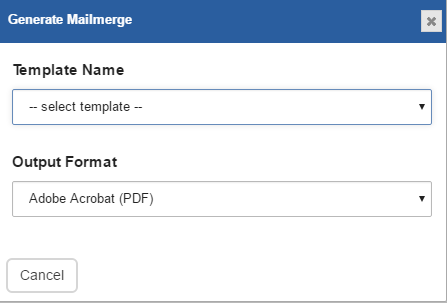 Now click on the Generate Mailmerge button which will load the mailmerge with tags populated and then you can download/print your document.
---
Here are some more articles which may be of interest to you:
How to Create a Mailmerge Campaign