Contact history is a great way in which to keep track of all the communications you have had with a customer which will be really helpful in cementing your relationship with your customers. So whether you have received an email, made or received a call or even received a letter - here is where you should document it, as it enables you to have a full history of communications as well as allowing all users to see this as well.
---
To do this, all you have to do is go to the Contacts Section (located on the left side of the screen) and then find the relevant contact you wish to add the Contact History Note to and click on their name.
---
Once you have done this, you will have opened the Contact Record and you will be able to see the Options Menu and from there you will need to select "Add Contact History Note".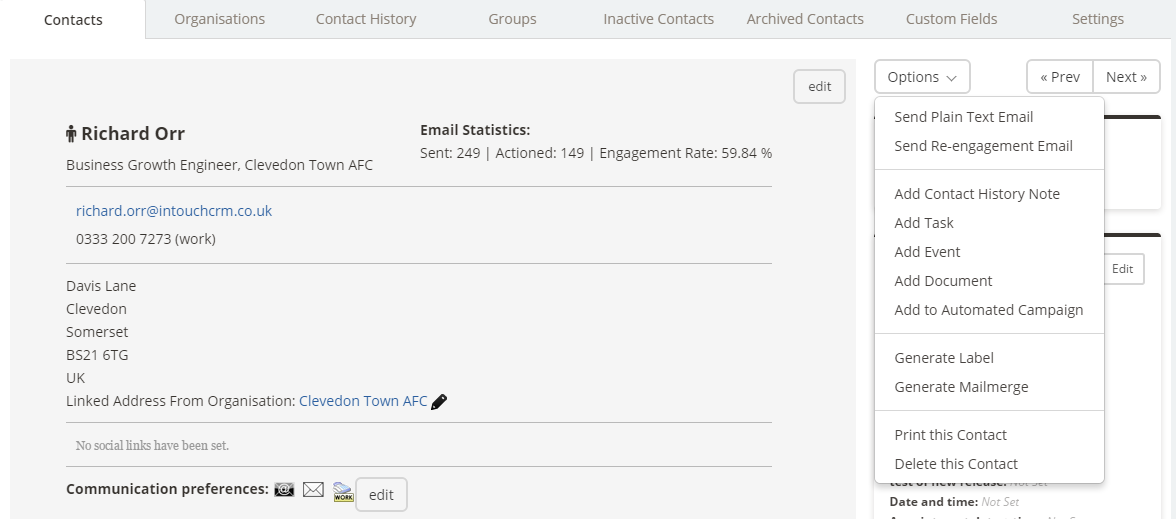 ---
Now you are able to fill in the relevant information and select the type of communication it was. Add in the details of that contact history. Once you are happy with all of the information you have added, just click Save History and it will appear within that contact record.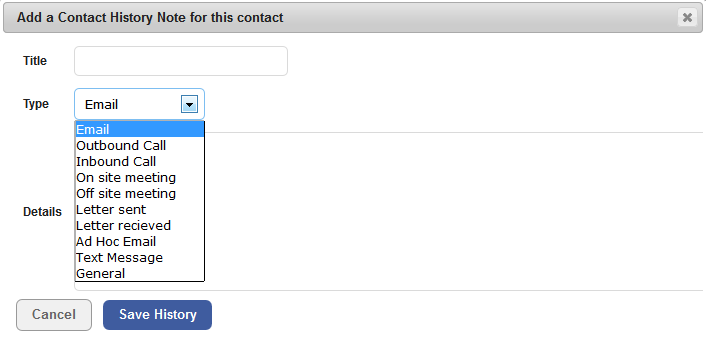 NEW FEATURE- 'Linkedin InMail' has now been added to this section.
---
Other articles that may be of interest to you:-