You are able to set yourself or one of your colleagues a task in relation to a Contact that you have in the system. So from within a Contact Record the task will be auto-linked with the contact, which saves you time and ensures a smart way of working.
Find the relevant contact that you wish to add a task to, either through the Quick Search or Advanced Search and click on the relevant one to open up their record.
Once you are in their record, all you have to do is click on the Options menu, and select "Add Task".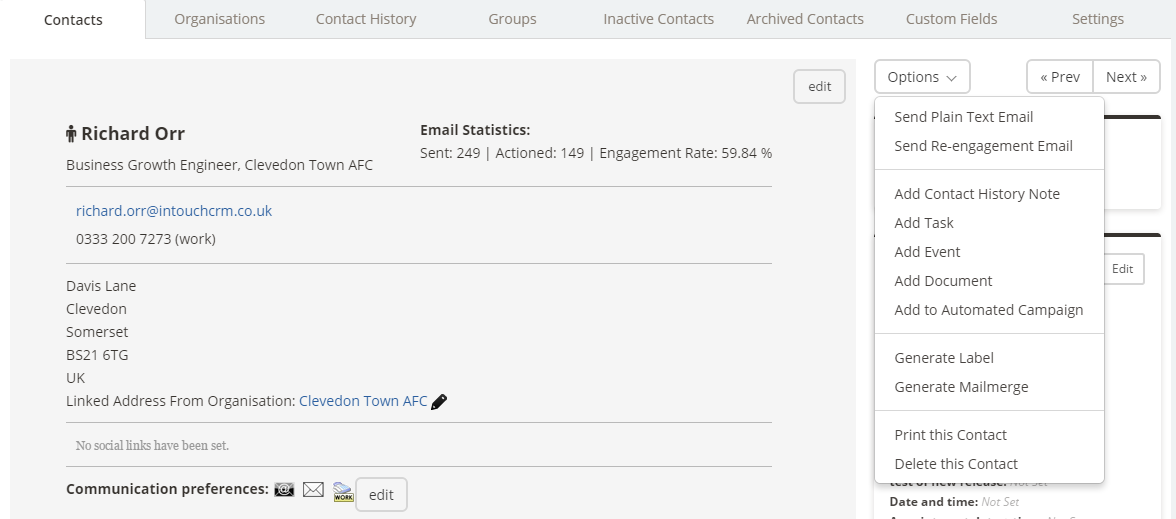 Proceed to fill in all of the necessary fields, and to finalise, click on save: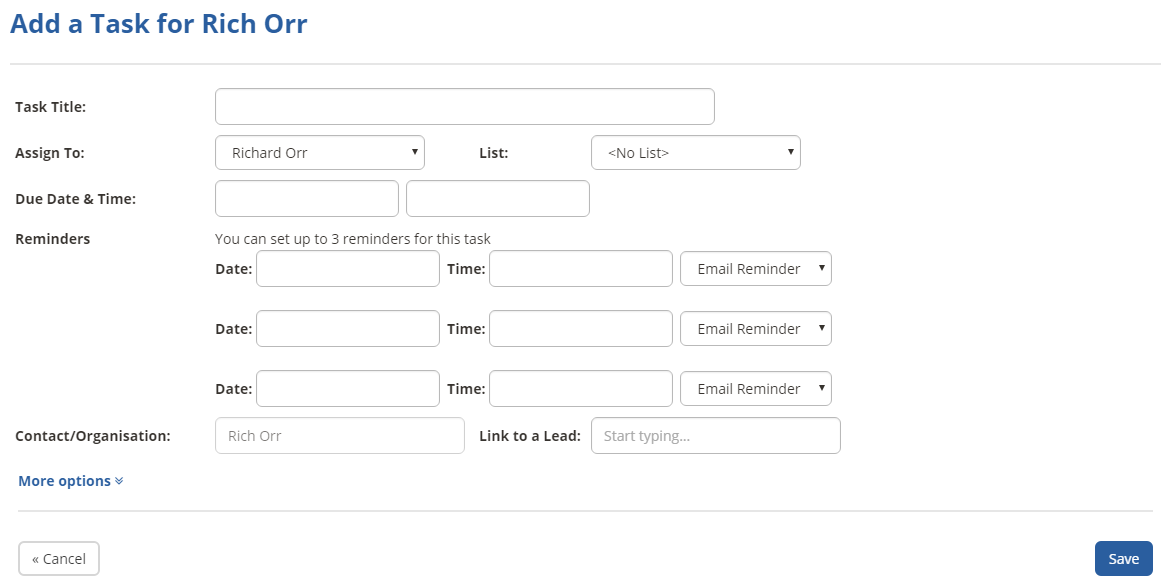 You will be alerted to your tasks from your Home page and be sent reminders which you have saved within the task.