In this step-by-step guide, we'll be showing you how to Add an Event, via the contact record.
Step 1
Click on ' Contacts' which can be found on the sidebar menu, to the left of the screen.
Step 2
Click on the name of the contact that you wish to add the Event for, this will load up their record.
From there you will see the Options menu on the right hand side:
If you hover your mouse over the button a series of options will drop down, including Add Event - click this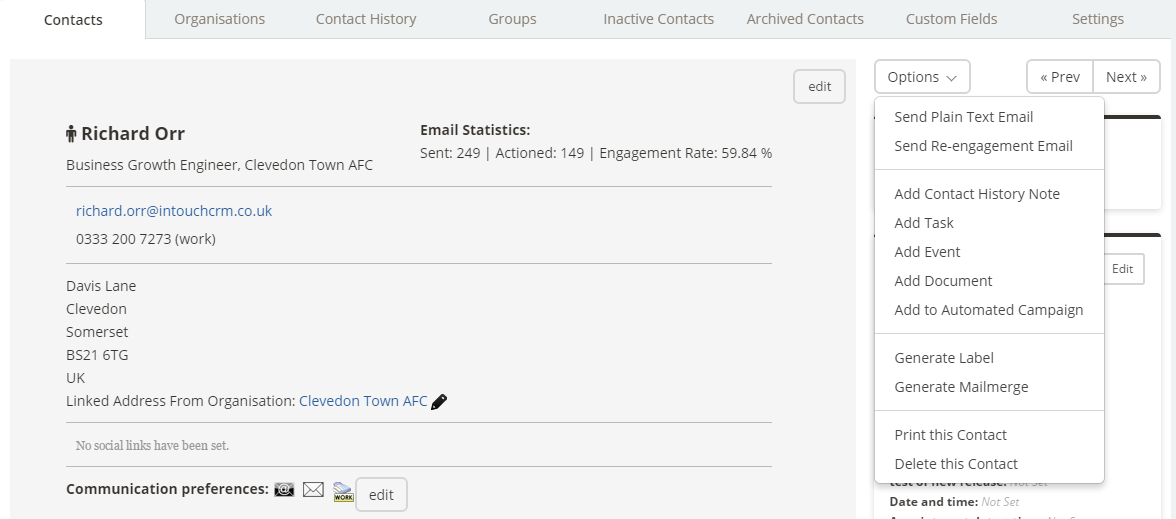 Step 3
Proceed to fill out all necessary fields, and to save click on 'Save Event'.

By adding events in this way they will then be auto-linked with the contact and the contact's name will show within the saved calendar event within your InTouch calendar, and the contact is hyper-linked if you wish to click through to the contact record: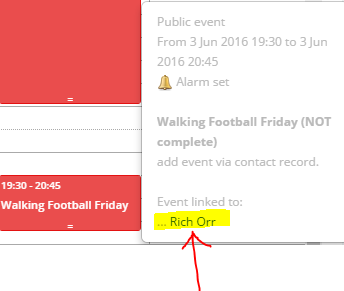 You have now added an Event from within the Contact record!