You can add a contact to a group while looking at the contacts details. In this step-by-step guide, we'll show you how!
---
First, you must click on the 'Contacts' section, found on the sidebar.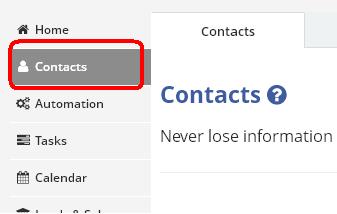 Then, click on the name of the contact that you want to add to a group.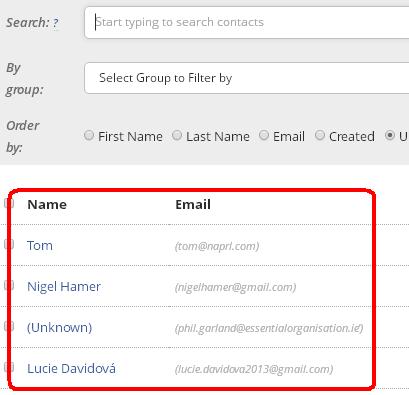 ---
At the bottom of the Contact record you will see the Groups tab, which lists which groups the contact is in; if they're in any. There is also a drop down box listing all groups they could be added to. To add the contact to a group, select the one you want to add them to and simply click on 'Add to Group'.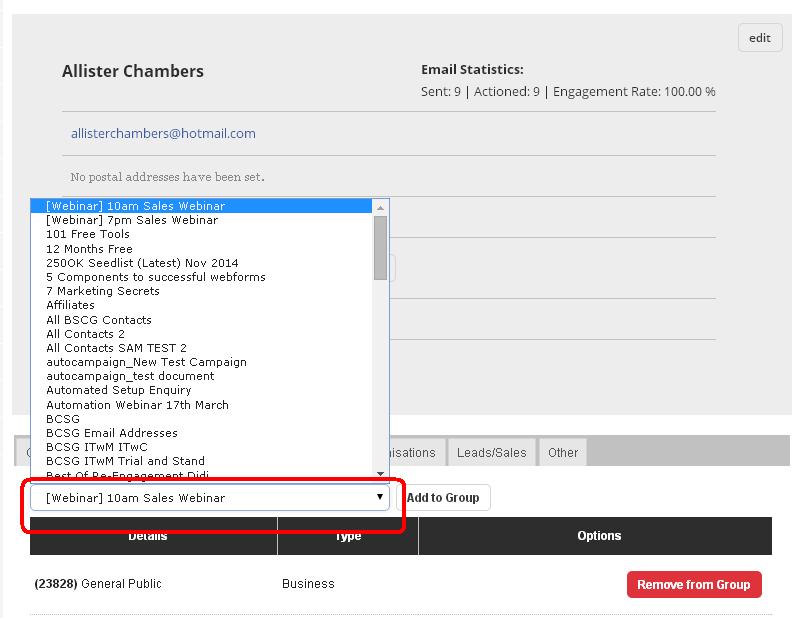 You have now added a Contact to a Group via the Contact's page!