There are a number of ways in which you are able to remove a contact from the system, here we will show you how to remove a contact from within a Contact Record.
Please Note!
When you delete a Contact Record, it will delete all of the links, interactions and notes, you have about that customer and we will not be able to reinstate that information for you.
---
You will need to find the relevant contact that you wish to delete, then open up their record and click on "Options" and select "Delete this Contact"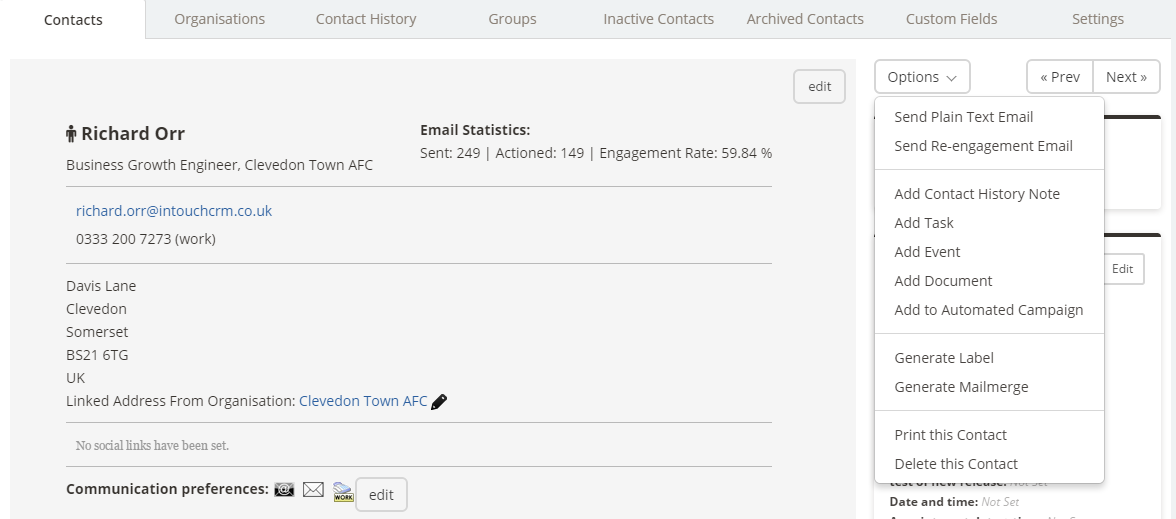 You will then have a warning message, this is just to make sure that you wish to delete the contact.

Click on the Yes, Delete this contact button to finalise.
When you confirm the delete it will place that contact into the Archived contacts tab within your account.
If you ever wish to re-instate an archived contact just tick the box on the left of the listed contact (within the archived contacts tab) and then the Restore Selected button.
---
You may have a duplicate contact with in your account rather than deleting one, why not
merge
them together. This will ensure that you do not lose any relevant or vital information of your customers. Click
here
for a quick guide on how to do this.