When you've added a contact to the system, it is important that you add in what's called Communication Preferences (otherwise known as "Contact Preferences"). These are basically permissions for how you can communicate with the contact, from Email right the way through to sending them something in the post.(Mail)
So where do you find them?
Well, if you load up a contact record, you will find them just below the main standard fields on the left, highlighted below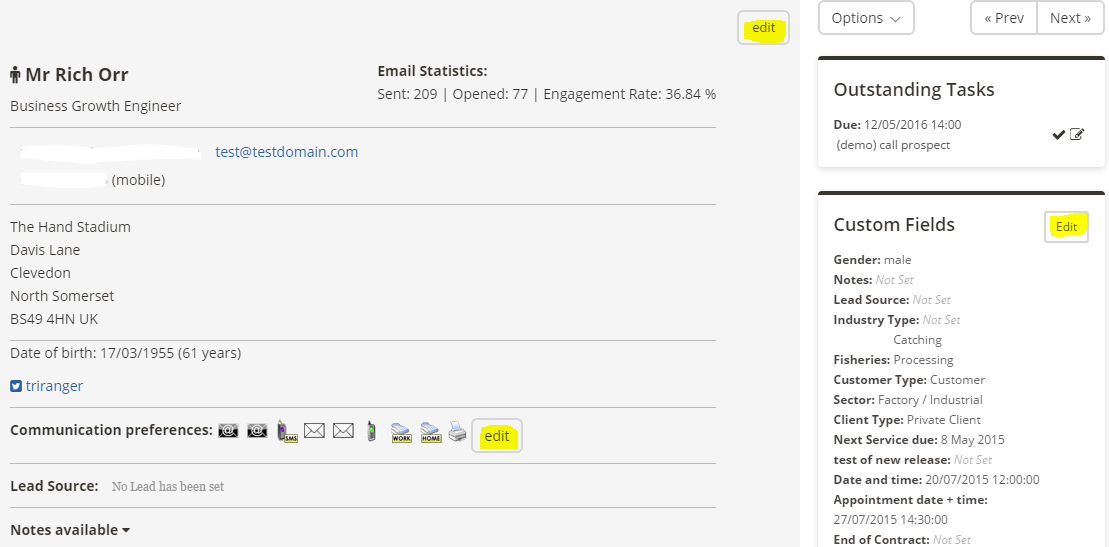 I've found them...now what?
Now you simply click on the edit button and tick the boxes of the methods of communicating that you have permission for! Simple
N.B. When you action bulk imports of contacts the contact preferences are automatically mapped across for you, provided you have mapped the fields across e.g. for Email and Mobile.