It is vital to keep your customer information up-to-date, so that you are able to efficiently market your business to them and keep them in the loop of any offers or discounts you have at the moment, whether it is your latest newsletter or if you would like to tell them about a new service or product or even to remind them of their appointment.
So here we would like to give you a quick overview on how to edit the Contact information for your customers.
---
Go to the Contact Section and find the Contact you wish to amend.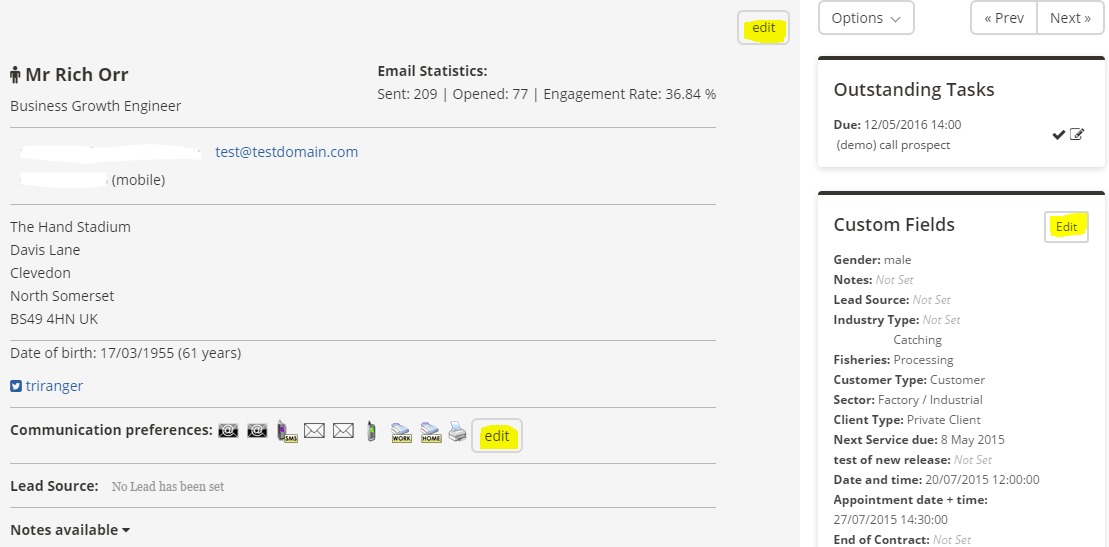 ---
Then all you have to do press Edit in the specific area which you want to make any amendments and once you have made - you will always be given the option to Save.
Click here for further information on how to edit your Custom Fields.