You are able to create labels within the system to ensure you have a professional and clean look to any letters that you would like to send to your customer, so if you've had a request for a brochure or invoice or for whatever you wish to send to your customer - you can easily generate a label for the envelope from within a Contact Record.
A friendly reminder!
If you would like to Generate a Label, you need to make sure that the contact you wish to do this for you have selected "Mail" comms preference, to allow you to do this action.
---
If you find the relevant contact with in the system or create one, then click on "Options" menu and select "Generate Label" - it is as simple as that. The label will download automatically ready for you to print off.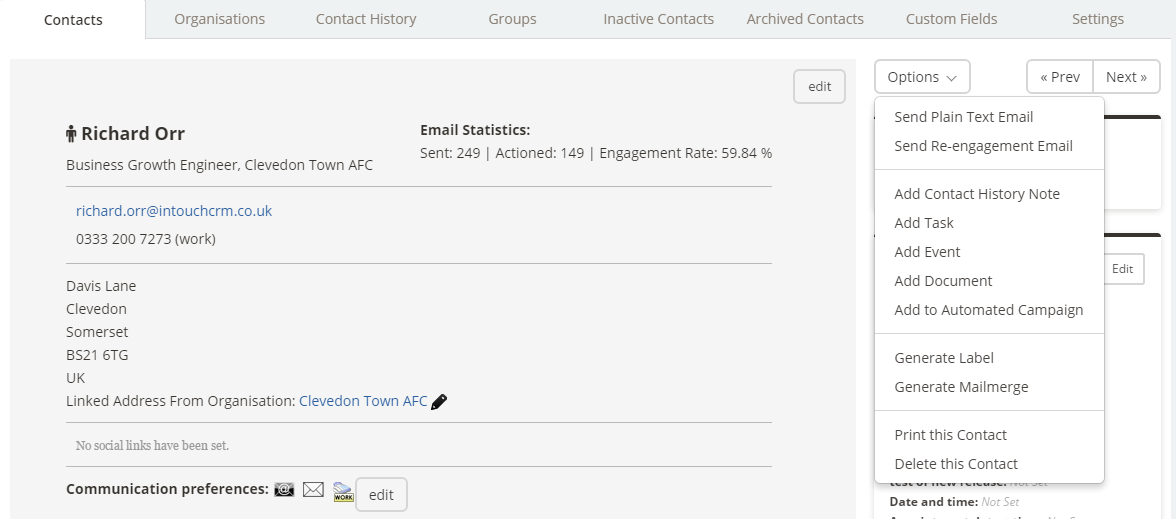 The InTouch system is designed to print to an Avery label – Reference J81608 – Size 63.5 x 38.1mm – 21 labels per sheet – 3 across and 7 down. Of course, you are able to use any brand - just make sure the measurements match ( as you aren't able to print to any other size or configuration)!