If you need to have a hard-copy of a Contacts all of the recent interactions, notes and contact details along with the custom fields you are able to Print this information.
To do this, all you have to do is go to the Contact Record, click on "Options" and select "Print this Contact"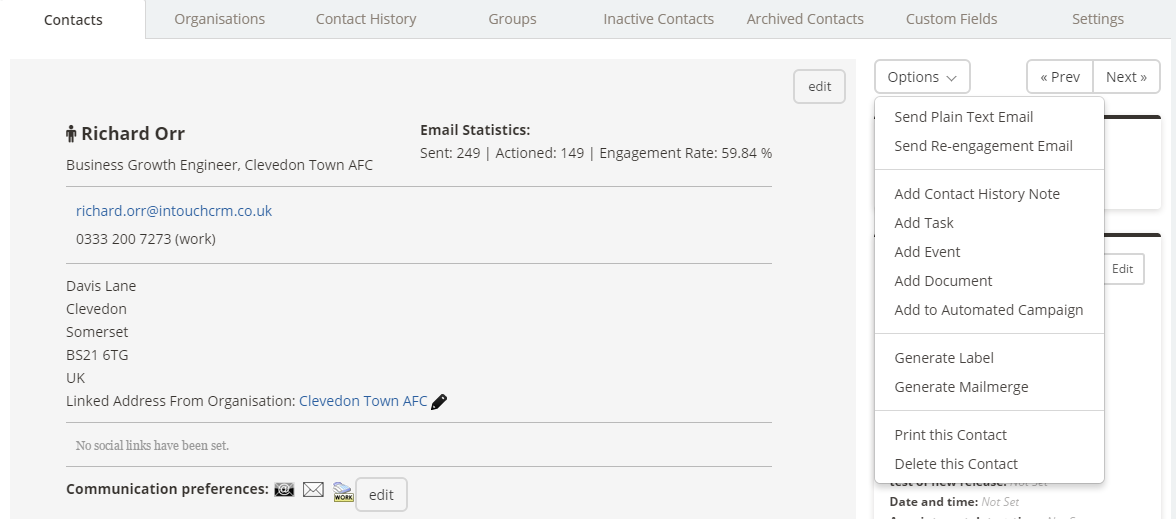 You will then be offered the Print option for your local device.
Please Note!
If you have select to print but no longer wish to, remember to click on Cancel rather than the close icon otherwise you will be logging yourself out of the system.