It is important to maintain and spring clean your database and it has been widely recognised that it is more beneficial to send a really specific campaign to a number of really interested customers rather than thousands of contacts. Not only will this produce better results for you but you will see your open rates improve!
With this in mind, we have a great feature that allows you to keep your contact list in a healthy condition. The Inactive Contacts section allows you to see all of the contacts who have been inactive on your system for several consecutive campaigns.
---
Simply go to Contacts and there on the right hand side, you will see the tab "Inactive Contacts" - Go ahead and click on this.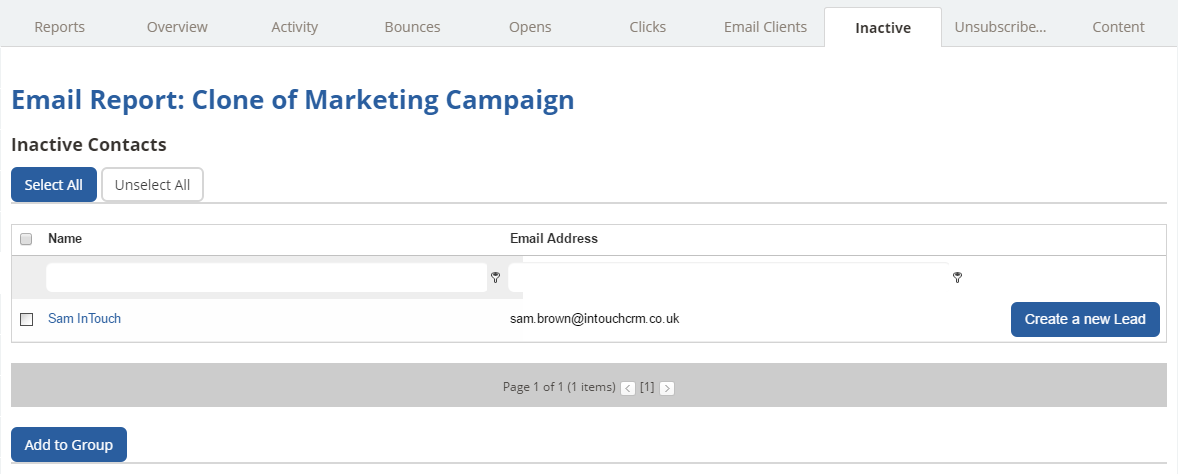 You can then decide your own filter options and once you have created that search you are able to add them to a group by clicking "Add to Group" - this will allow you to re-engage with your contacts and win them over.
---
So once you have added them to a group you are then able to select that group once you have created the relevant campaign.