The Opens Tab not only allows you to see who opened your campaign but it gives you more detailed information about when they did and how many times. This is really crucial and extremely beneficial as it will allow you to adapt your marketing campaign with regards to scheduling the emails to go at the most convenient and popular time for your customers.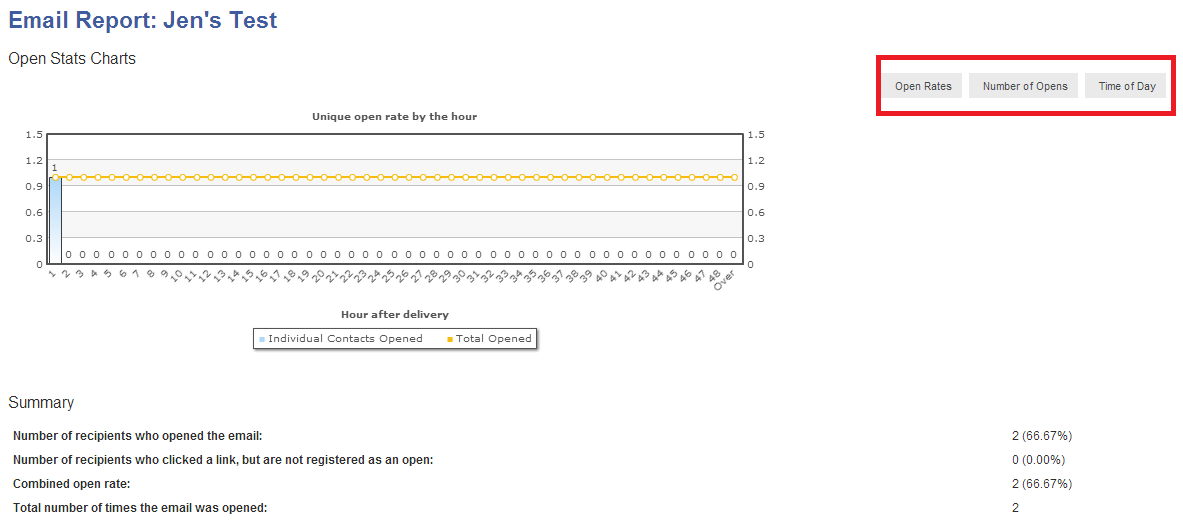 You are able to change the data that is shown by ticking on the options highlighted in red above; The Open Rates will inform of the amount of contacts that opened your email over a 48 hour period. Number of Opens will an average of the amount of times a contact opened the email and Time of Day will tell you the time of day the email was opened.
If for any reason your time of day chart does not open, just raise a support ticket to us with a screenshot including any error e.g. "There was a problem displaying this chart", and our developers will get on to that for you.