Go to Email > Reports and find the report you wish to clone. Then click on the Clone button: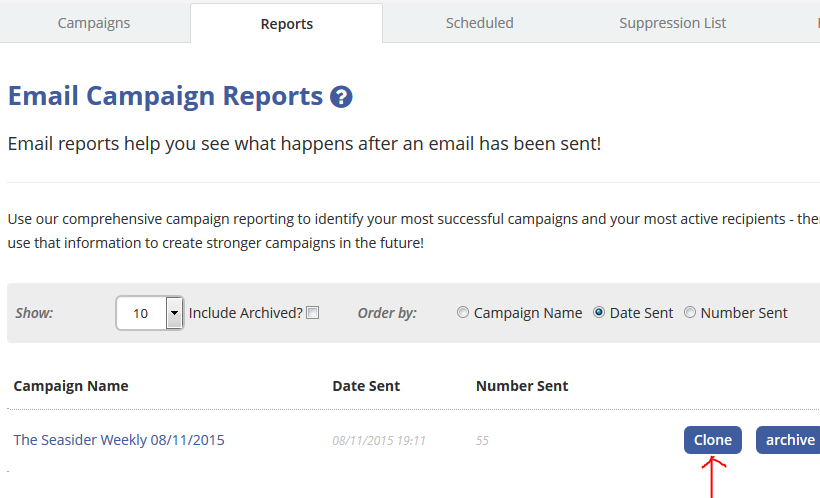 Now return to your Email section in your main menu and you will see a new draft email ready to use:

Click on that campaign name which opens it up for further action e.g. select recipients, edit content...