When you are building your email campaigns (whether one-off campaigns or within automation) it is a good idea to think of making your images clickable for your recipients through to website pages.
How do you insert web urls behind images in our system email templates?
Firstly click on the image box within the template, which opens your image browser. Paste the website url into the box under Step 1:

Next, you need to upload your new image into your image browser: Upload File > Choose File > Upload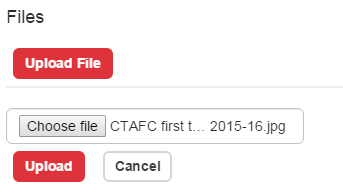 and finally scroll to find your image filename and simply click on that filename to bring your image into your email campaign.
Your image is now embedded into your campaign, with your url link behind. This means that when your campaign is sent out, your recipients will be able to click on your image(s) to be taken to their destination webpage!