Want to keep your information organised and like to have a 'clear out', why not archive old email reports? Once you have archived old reports, you can start to analyse your current campaigns and remove all of those test ones you may have done.
To do this, all you have to do is go to the Email Section and click on "Reports"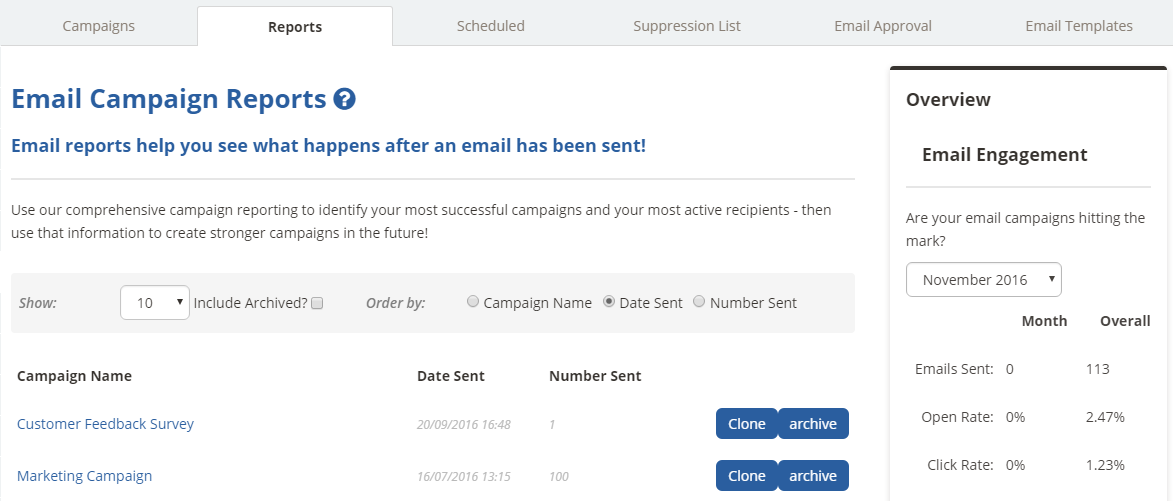 Once you are here, you are able to click on "archive" - you will then be asked to confirm if you would like to archive the campaign.
---
If you decide you want to remove a campaign or view all of those you have archived, you can!
All you have to do is tick the box for "Include Archive" and you will see all of your email reports that you have sent.

Once those are listed you are also able to "un-archive" them by simply clicking the button by the relevant one.