Yes you can, however the nature of email marketing means rather than an attachment it is a link to download the file (from your File Manager in InTouch).
There are advantages to this in that you can track who has clicked the link to download the attachment and follow up with them or trigger automation based on that click.
To add a document in your email campaign, type the message you want to appear in the link, e.g. "Click here to download the brochure". Select this text and turn it into a link with the Link icon in the toolbar.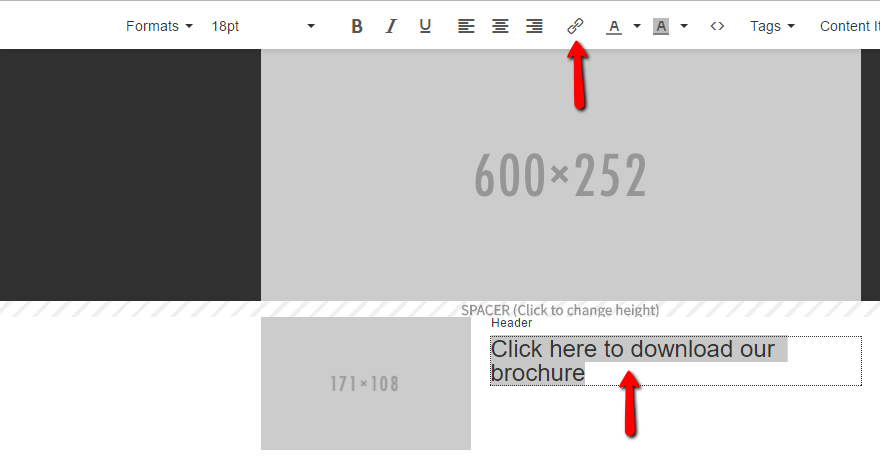 From the menu that appears, pick your document in the Document List dropdown, then click OK and your download link is created.