You may well have a webform which is bringing in new prospects into InTouch for you and you also have an automation which is started but you are puzzled as to how to link those 2 processes up?
A: Find your webform via Automation menu > Web Forms

> you will see the available Webforms > click on 'Edit Form' to select the desired Webform. This will take to you to the next step where you can then select the campaign you want to link your Webform to.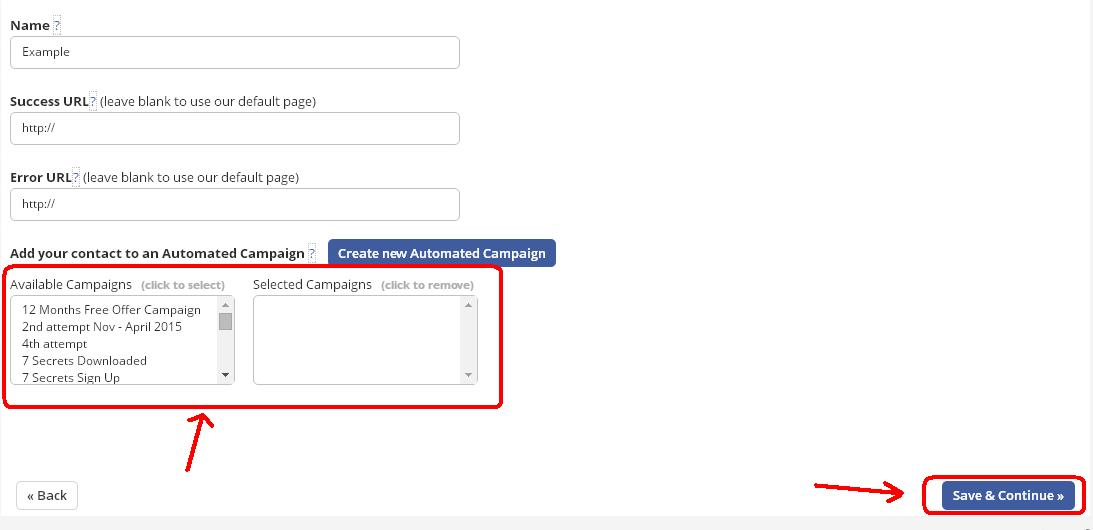 You can select a campaign by clicking on a campaign name in the list on the left and it will be moved to the right box that is titled 'Selected Campaigns'. Then all simply click 'Save & continue to complete the process.
This will link up your webform with your automation!