When you create a new template, an unsubscribe link is already added for you in the footer. However if you are in the process of creating your own template or you need to add the unsubscribe link somewhere else, we always suggest you to embed the unsubscribe tag behind some text otherwise it will appear as a long URL link which can look quite messy.
So what you will need to do is type in the message you want to display.
It could be:-
"If you no longer wish to receive information from us, please click here to unsubscribe"
or
"Unsubscribe"
Whatever you choose to do highlight the relevant text and click the link icon.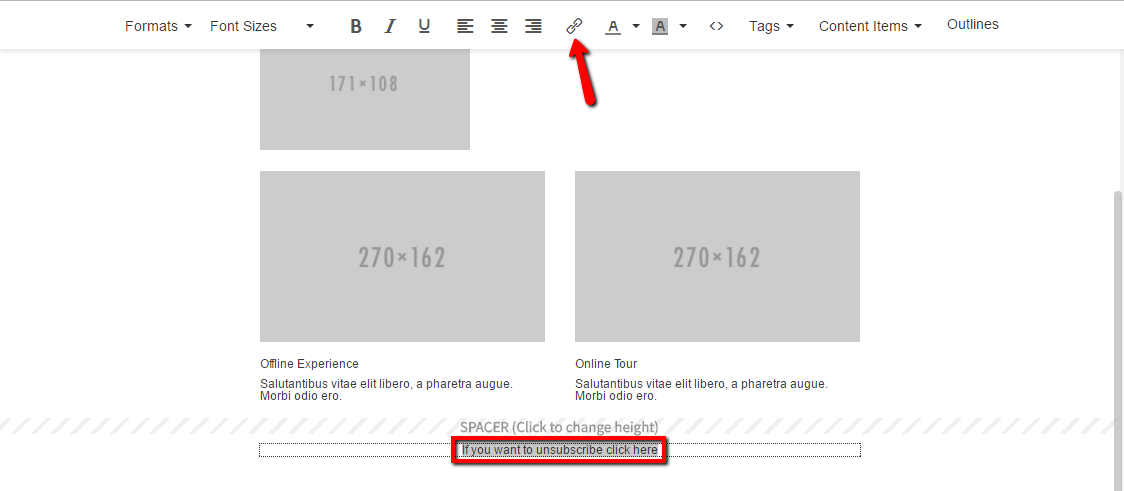 Type in the URL "%unsubscribe%" and press "Okay". This will add the 'Unsubscribe' link in your template.