If you are looking at amending the details of any of your users, this is really quick and simple.
If you are the Master User for the account, then all you have to do is go to My Accounts > User Administration and then press "Edit"

Then all you have to do is amend the relevant information whether it is the name and email address or what they have access to in the system.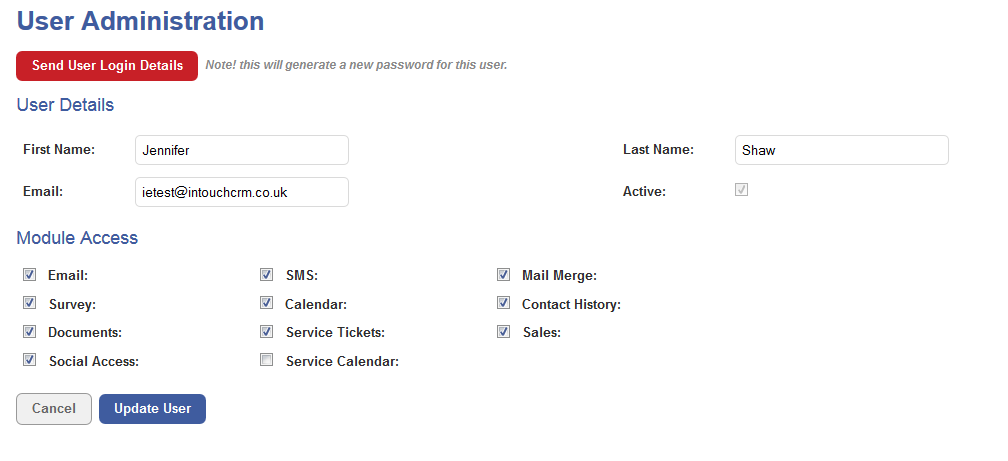 Once you're happy just click "Update User".