A customer may have accidentally unsubscribed or want to be re-added to your mailing list. You can do this simply by sending a re-engaging email to that customer or contact. That contact will then receive an email from you and all they have to do is to click on the link in their email.
To do this, first you need to go to the 'Email' module, then click on the 'Suppression List' tab above. This will show you how many and all the contacts that might have unsubscribed from your campaign.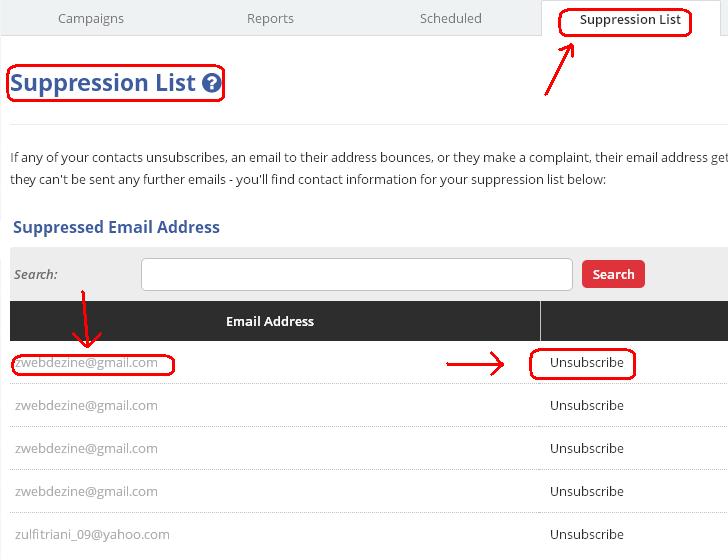 Once you have got the suppressed email address, you then need to go to contacts and search for that contact by email address. Simply copy and paste the email address from the suppression list into the contact search bar. And be sure to tick the search by email box or the search would not show any results. Example as shown below: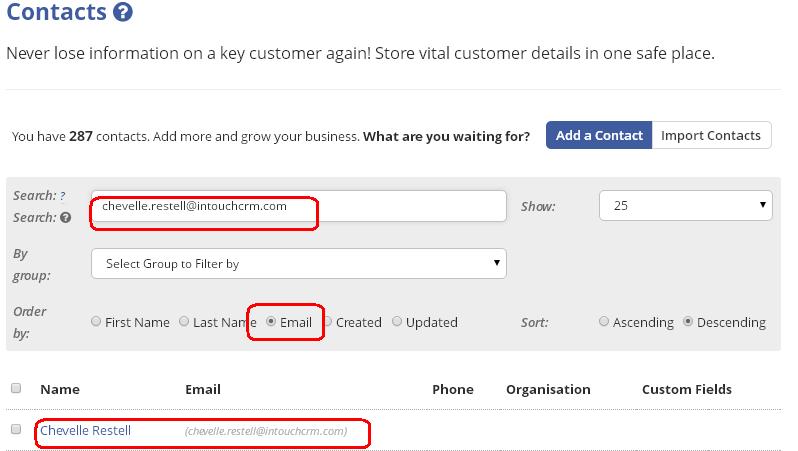 Once you have your result, then you need to go into the contact and you will see a message that says this contact can't be email because this email is in the suppression list. You need to hover over the 'More Options' button to see a drop down list that says 'Send Re-engagement Email'.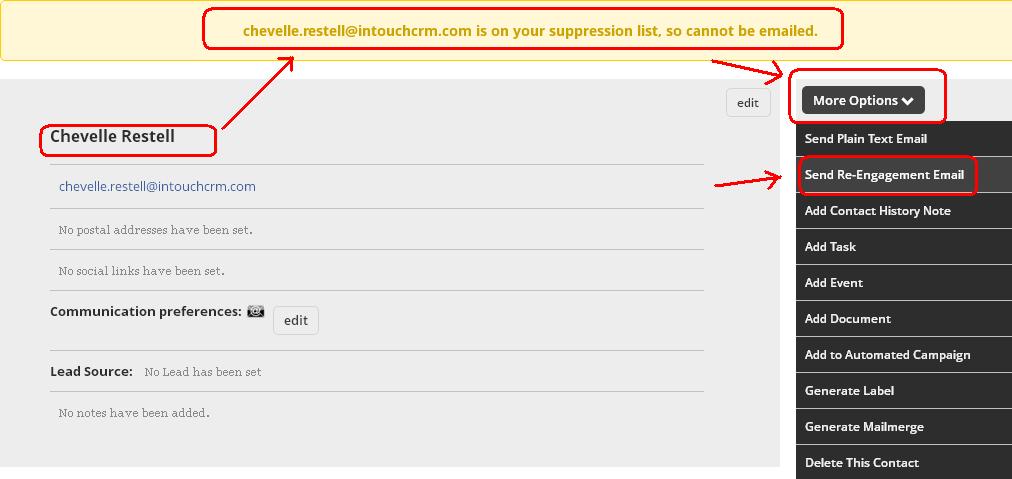 This will then send an email to that contact. And for them to be able to receive emails again, they would have to click on a link that will allow them to receive emails from you.