Go to the report of the email campaign you wish to send again - click Email on the left hand side and then the Reports tab.

Click the name of the previously sent email campaign.
You can use the Activity tab on the email report to filter and then group the people who didn't open the emails.
In the Open Count text box, enter 0, then click the filter icon and select 'Equals'.
Click the red Select All button and then scroll down and click the red Add to Group button.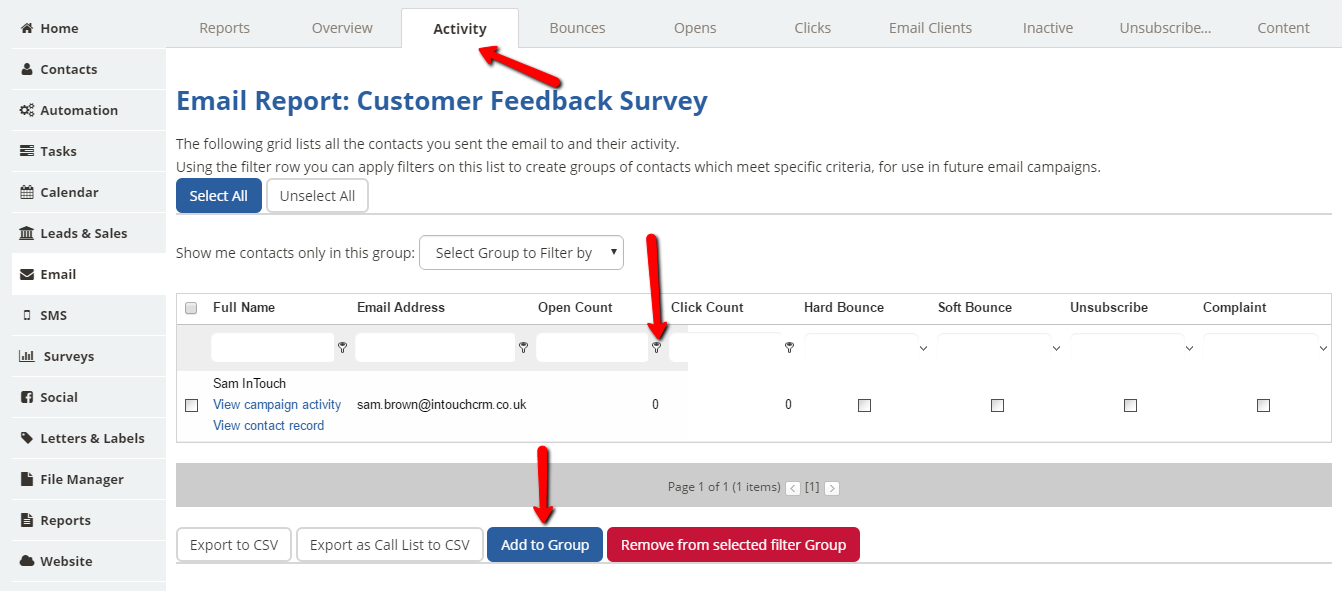 Once they are in a new group, you will need to start a new campaign - however, rather than recreating the email fully you can click on the tab "Past Emails Sent" within the template section. You can then select the campaign you wish to send again and select the group as the recipients.