You can choose up to 2 contact custom fields to show when you view your Contacts list.
To select or edit these 2 choices of custom fields simply go to Contacts > Settings and tick the boxes of your 2 preferred custom fields and then click on the Update button.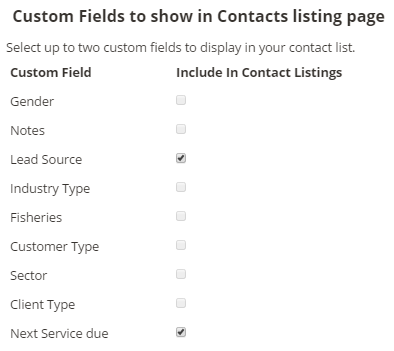 Then when you have edited your contacts with these 2 custom field options, those entries will show in your Contacts listing.