You would like to take a Screen shot of your screen, here is a quick guide on how to do this.
If you are using Windows
All you have to do is press PrtScn on your keyboard (The button highlighted below.

To get the graphics file, you will need to open up either Word or Paint and press Paste to enable to see the image and press Save (if you need to).
If you are using a Mac
This will then automatically save the file on to your desktop.
If you are using an IOS device
So these devices would include an iPhone, iPad or an iPod Touch.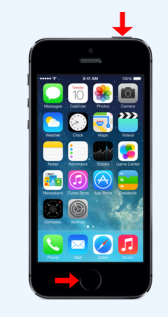 Press the Home and Sleep/Wake button until the screen flashes.
If you are using an Android device
These devices would include telephones and tablets.
So you will need to hold down at once Volume Down and Power for a couple of seconds, the screen will then flash white and save it as a photograph.