You wish to join the InTouch family and we are really pleased to welcome you. All you have to do is either click on the Upgrade Banner whilst you are in the trial account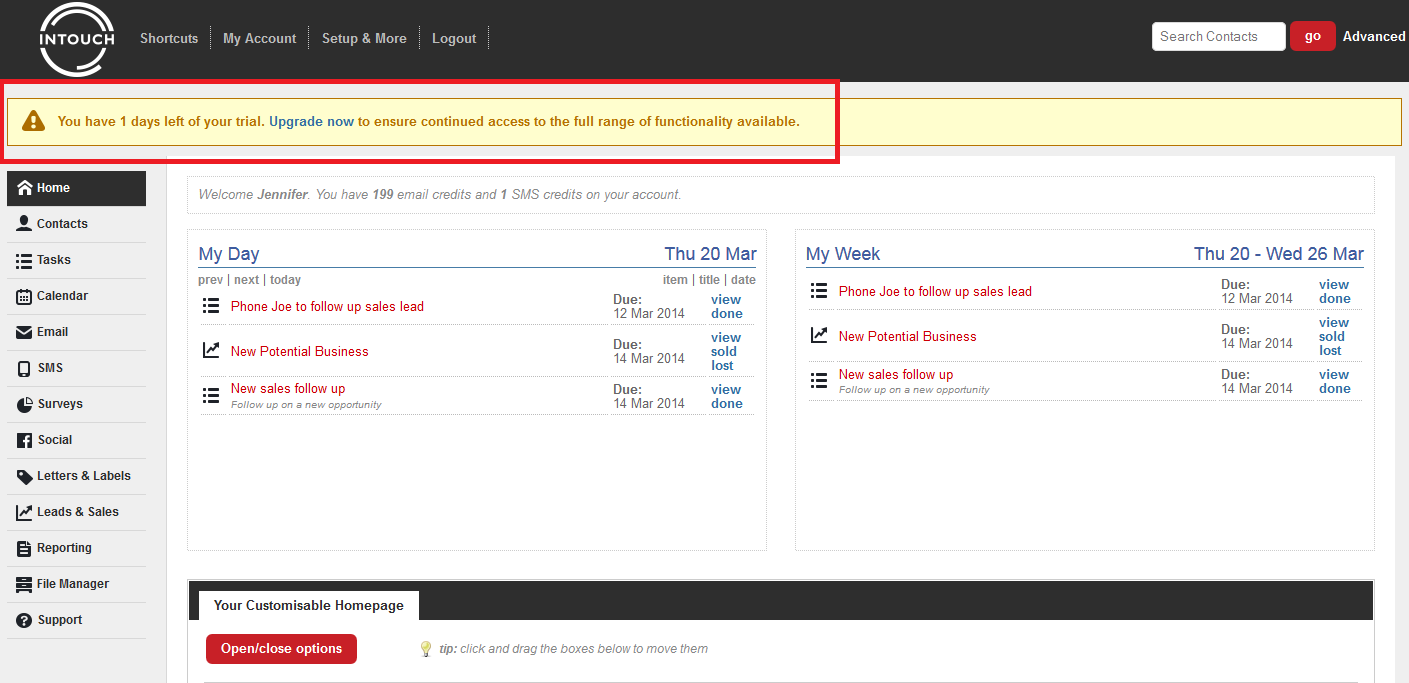 Or if you want to upgrade the account and you don't have the above shown banner all you have to do is click on Setup & More and "Upgrade my Account".
Whichever way you have chosen to upgrade your account, you will be asked to select which package you would like and for how many users - it will ask for further details about your account and ask you to make a payment (as shown below)... this will be a step by step process to allow you to enter your card information.