When trying to do a dataload there are two options on the import screen - Import Contacts and Import Organisations/Businesses.
The Import Contacts is in the contacts tab section.

The Import Organisations is within the Organisations tab page.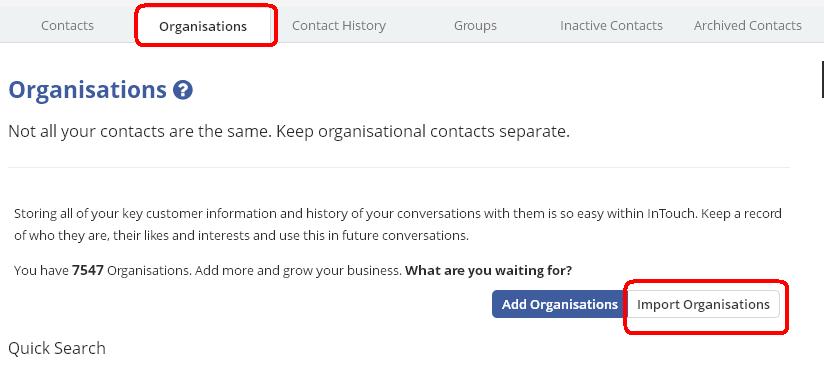 Import Contact allows you to add in contact in bulk from a CSV file, with each package being able to load in different amount at any one time. For instance, Complete level allows up to 60,000 contacts in one go.
Import Organisations/Businesses allow you to add in organisations/businesses in to the system to go into the organisations tab, this allows you to add in 2000 at a time.