This is a great tool as it will allow you to really broaden your customer base as it enables those who already receive emails to pass it on to their family or friends or even colleagues to see whether they will be interested in what you offer.
We normally suggest to embed these tags behind some text otherwise you will get a rather log URL link when you send your campaign live. To do this:-
Simply highlight the relevant words (i.e. it could be "Click here to Forward to a Friend")

Then all you will need to do is press the link button

Select Protocol as "Other" and type in the %forward% customisation tag and press "Ok"
---
Once you have sent the email and added this in. When your customers clicks the forward link, they will see the following screen:-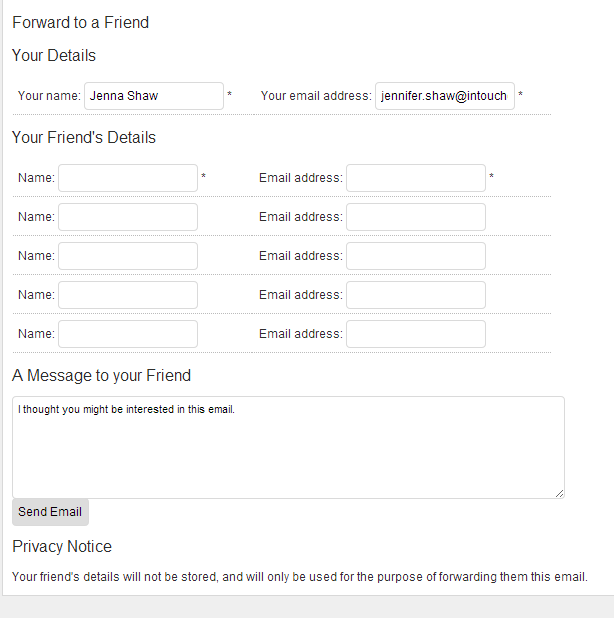 ---
Then when you look in to your email reports, you will be able to see
1) How many people forwarded that email
2) Who forwarded that email on to their friends
So if you would like to see this information, all you will have to do is go to the Email section and click on "Reports" and select the relevant email you want to look at.
Then in the "Overview" section you will see the Forward section which allows you to see how many people passed on your email.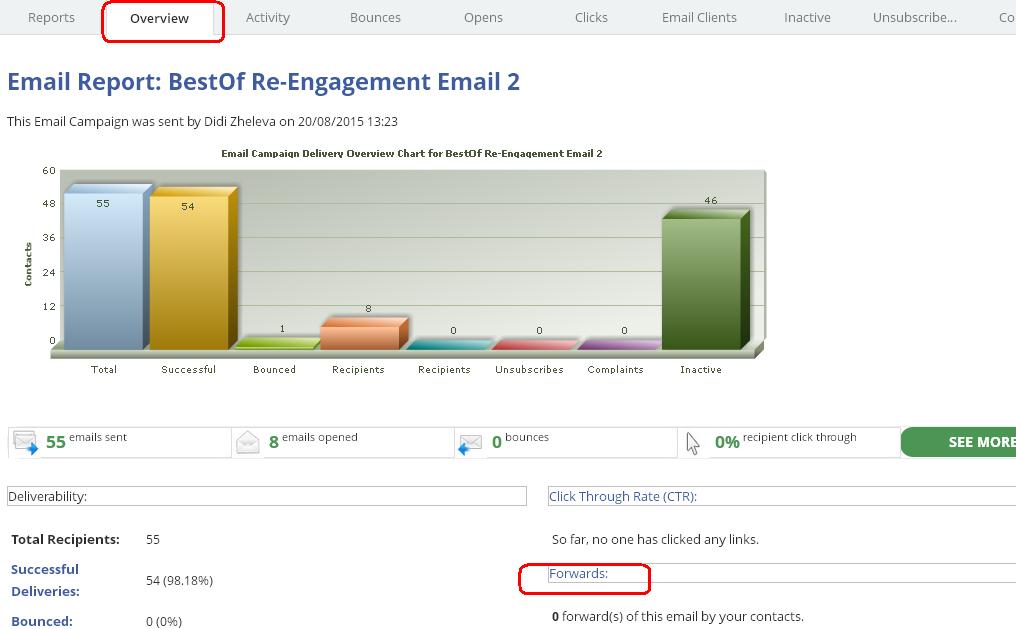 And then if you want to know who passed it on, all you have to do is click on the "Forwards" link highlighted and it will show you the results. This will then allow you to see detailed information of who passed on your email.
---
Here are other relevant documents:
How to create an email campaign