Advanced Search is a great way to be able to quickly and easily search on any field associated with your contacts, from the standard fields of First Name, Last Name, etc to the Custom Fields that you've added in.
Once you have searched and filtered the contacts you have the very convenient action button: Add to Group
The Advanced Search is located in the top right corner of the Contacts page within the Options menu: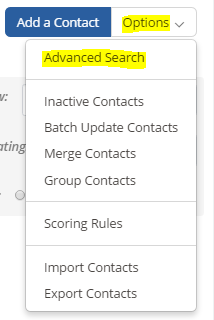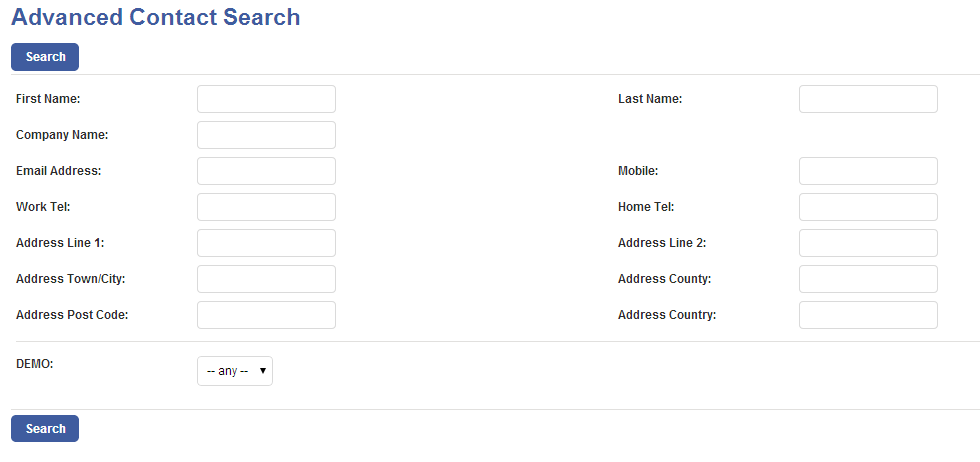 Proceed to fill in the necessary fields and click 'Search' once complete.
---
Depending on the information that you have put within the system, you will see a number or contact that matches the criteria you have put within the advanced search.
To open up the Contact Record all you have to do is click on the name.
You also have the option of adding the selected contacts to a group (existing or new group):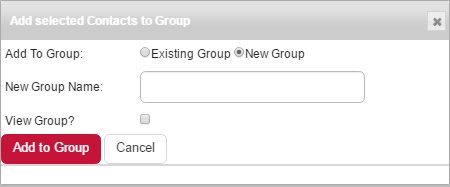 ---
If you think you need to add further filters, then you are able to... all you have to do is press "Refine Search" and add in the relevant criteria you wish to add to the original search and when you are finished and need to do other advanced searches then just press "Start Again" and this will clear all of the fields for you.