Go to Contacts, and on the right side of the page you will see the Options menu, where you will see the Export Contacts option: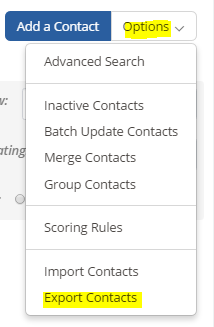 You can export your contact data at any time. To do so, just create a new export file by clicking on Export Contacts and on the next page you will see the Create New Export File.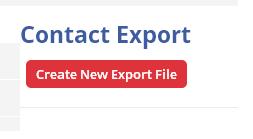 The system will then start a process that will gather all your contact data and save it into a csv file for you to download. Please note, due to the nature of this process, it can take a while for the file to be created. It shouldn't be more than 1 hour from the request, but if you're experiencing a longer wait then please contact us.
When the file has been created it will be listed showing status as: File Complete and ready for download
You can now click on: Download and Export your data
This export will provide you with the Contact IDs for your Contacts so if you were to re-import with some extra fields of information, you could use Contact ID as the unique identifier within your Update dataload.