You have a major Email or SMS Campaign and you haven't got enough email credits - worry not... you are able to purchase to add these yourself!
If you go to My Account > Payments & Credits, you are able to see an overview of exactly what you have left and an option to purchase some, using the Purchase Credits button (as shown below).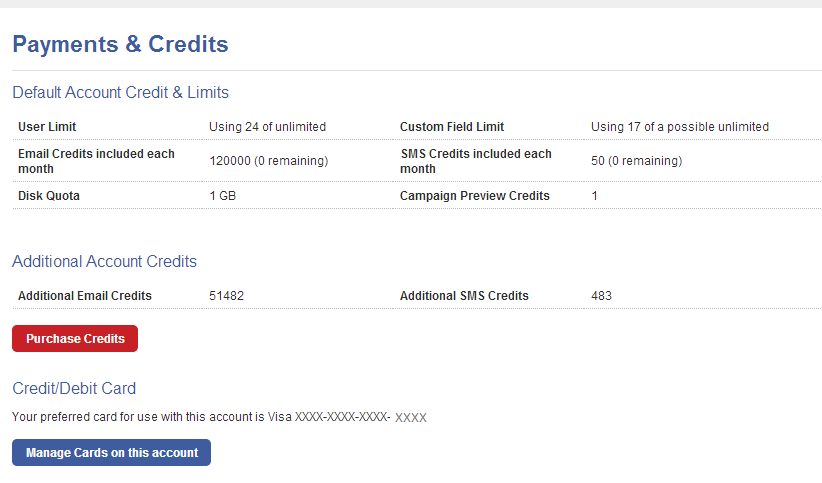 So to purchase these select the relevant amount you would like from the drop down menu as shown below.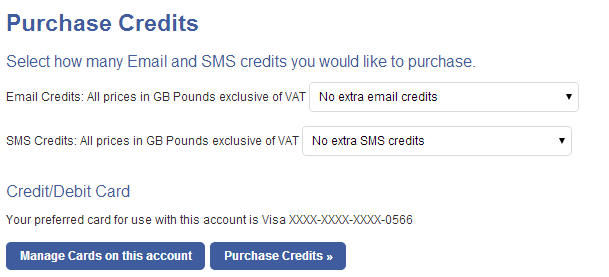 If the right card is shown, to proceed just press "Purchased Credits" and then you are ready to go! We've thought of all scenarios and if the card that is registered to the system is different then you would like to purchase the credits from, click here to show you how to add another card to take the payment from.