The Account Details section is accessed via the Account Details submenu via the 'cog' icon.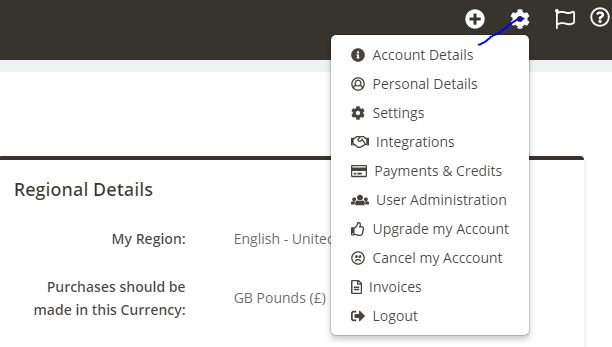 This gives you complete control over your account, from updating your company name and address details (so that they appear at the bottom of your email campaigns) to the Regional information of your account i.e. timezones for emails and alerts and the currency that you pay by and even if you want to add your Accounts Department in to receive invoices.
You can click on any of the little pen icons to update that particular section and keep your account up to date!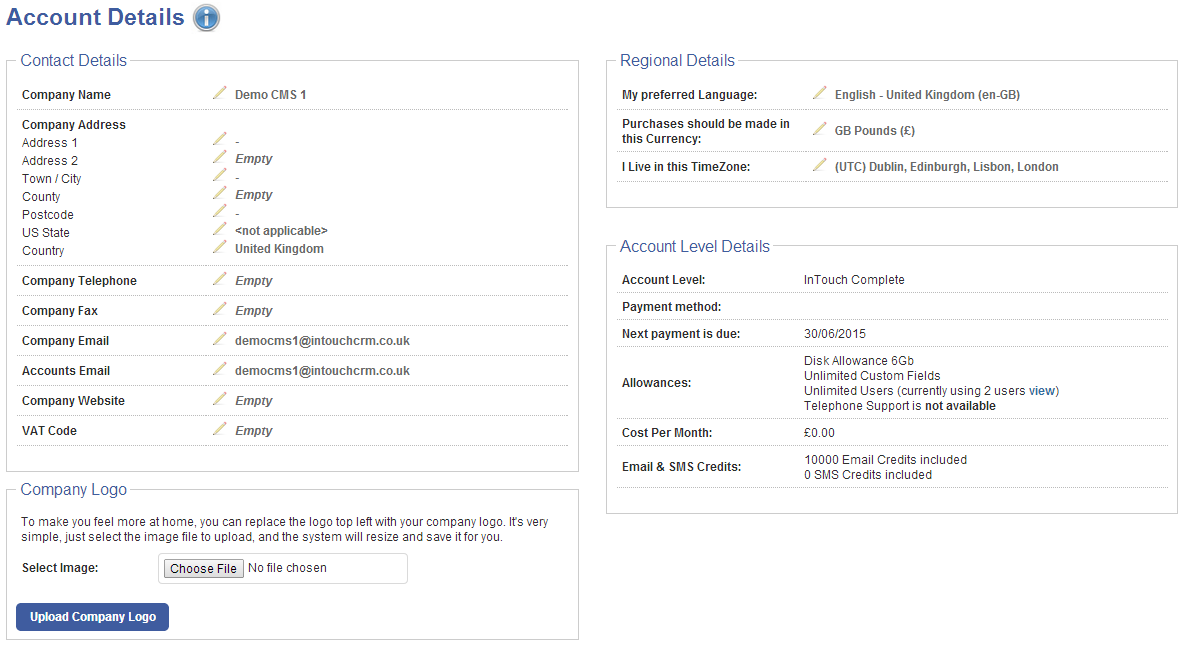 Regional Details - this is a great addition to the system as it allows you to edit where you are in the world so that the calendar and currency through out the system allows will match where you are in the world.
Please Note!
The Regional Details are for the account basis not per user.
---
The Company Logo allows you to add to personalise the system, just a small touch to make you feel more at home. Plus it's great if you have more than one account and company as it can be used to remind you which account you are in.
---
Account Level Details
gives you an overview of the account that you have with us and the main details of this.