You may want to change your recent temporary password or if you just fancied a change, this is how you are able to change your password.
Go to My Account and click Personal Details... if you really wanted to you can even add your personal details and customise your email signature (this is used when you send a Plain Text Email from within the contact record).
Now all you have to do is press "Change Password".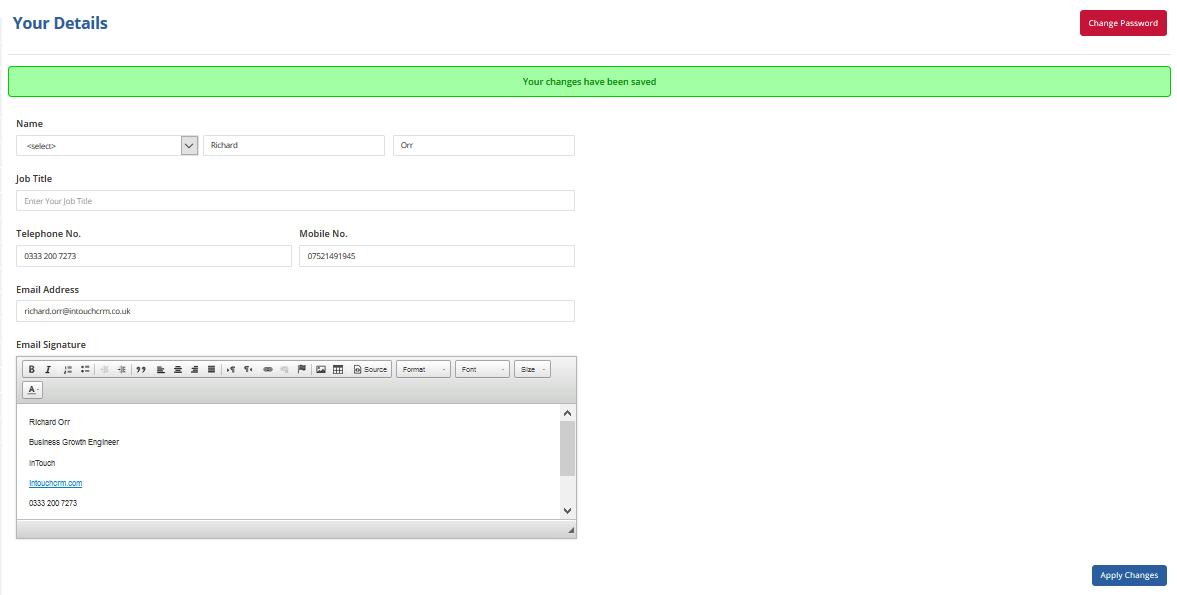 You will then be asked to enter in your 'old' Current password and type in a New one, and then 'Set New Password'.