So, you want to add further cards on to your account - or to change your preferred card - it's really quick and easy to do.
To begin if you go to My Account > Payments and Credits and click on "Manage Cards on this account" (as highlighted below).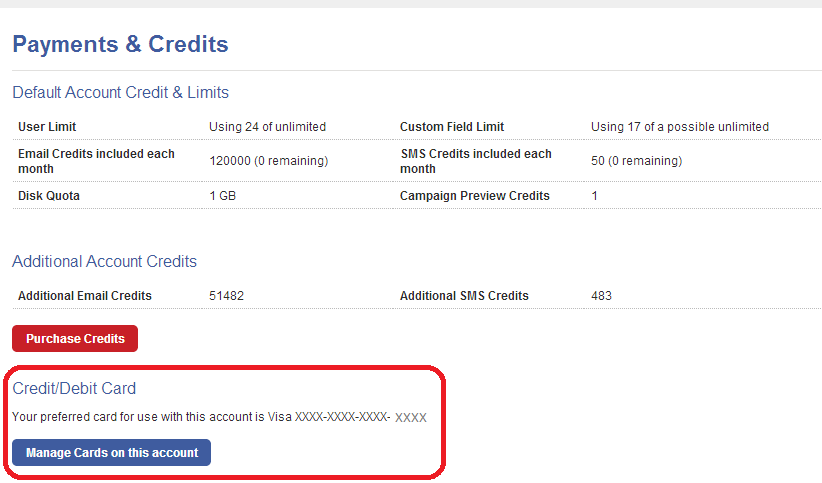 Once you are in the main screen, all you have to do is click on "Add a New Card" - here you will be asked what sort of card you wish to use, billing address and card information and all you have to do is fill in all the relevant information and your card will be set up and ready to use.
If you have more than 1 card listed you may have to indicate which is your preferred card.