In this guide, we'll be showing you how to add a contact to a group, from within the group.
Step 1
First, you need to click on 'Contacts', which is found on the sidebar to the left of the screen and select the 'Groups' Tab.

Step 2
Within the 'Existing Groups' you will see an overview of all of the groups you have in the system.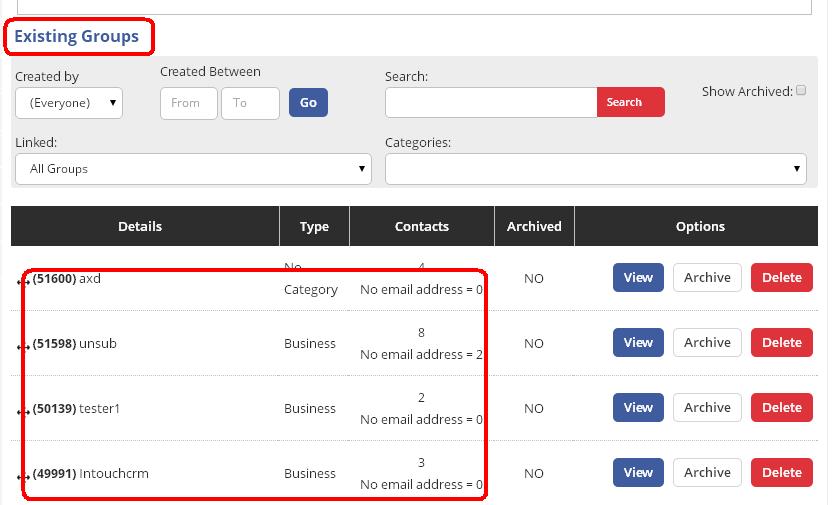 Step 3
You are able to either, click to view the group and delete it there or you are able to simply click on the delete button on the same line as the Group you wish to delete (as shown below)

To add a contact to a group, just click 'View' on any of the groups that you want adding a contact to. Then within the edit the group page, simply type in the name of the contact in the search bar and you will the results. Then click on select to move that contact in to that group. You will then see the name in the list below the 'Contacts in This Group'.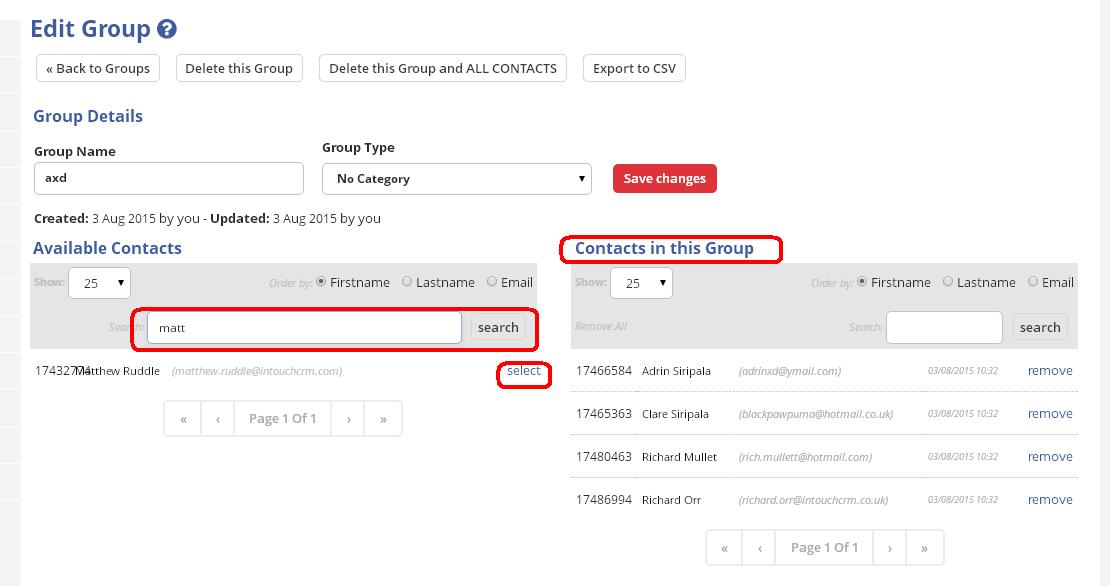 To add contacts into the group, you simply have to check the box next to their name. They will automatically be moved to the other side!