If you need to make amendments to an invoice, if the payment date has changed, add products to the invoice, update whether any payments have been received and the method of that payment - you can!
So all you have to do is go in to Leads & Sales > KashFlow Invoices and open up the relevant invoice by clicking the Inv # Number. (As highlighted in red below)

Then once, you have opened up the invoice, you will see that there are a number of areas, where you are able to edit the information. (Also highlighted in red below).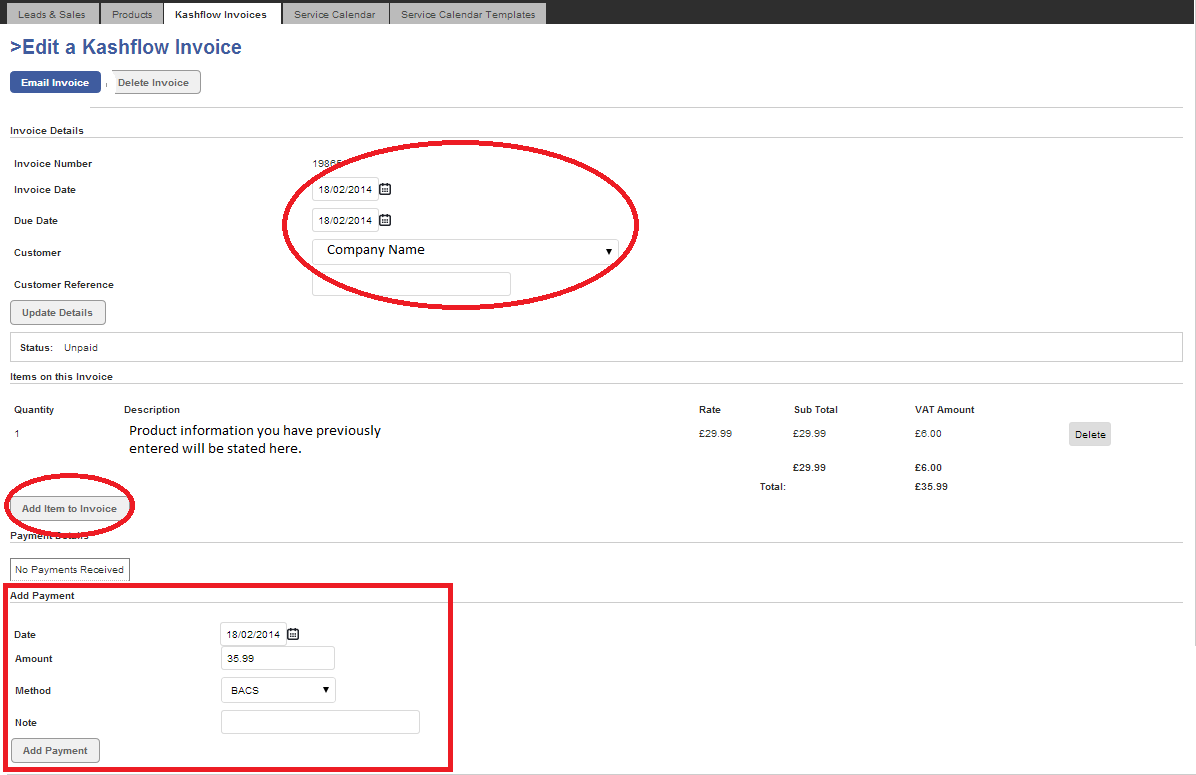 If you have amended the:
Invoice Details > Click Update Details
Need to add another product to the invoice > Click Add Item to Invoice
Add a Payment > Fill in the relevant information and click Add Payment.