Once you have successfully integrated with KashFlow you have the benefits of being able to see an overview and status of all of your invoices, whether they are paid, unpaid and overdue. You are even able to edit the information, email the invoice and add items to that specific invoice for your customer. It even allows you to search past invoices to make that enquiry for a past invoice, quick and simple for you!!
So, if you go to Setup & More, you will see Integration. Click on Integration and you will see the 'Configure' button. Click on Configure to integrate.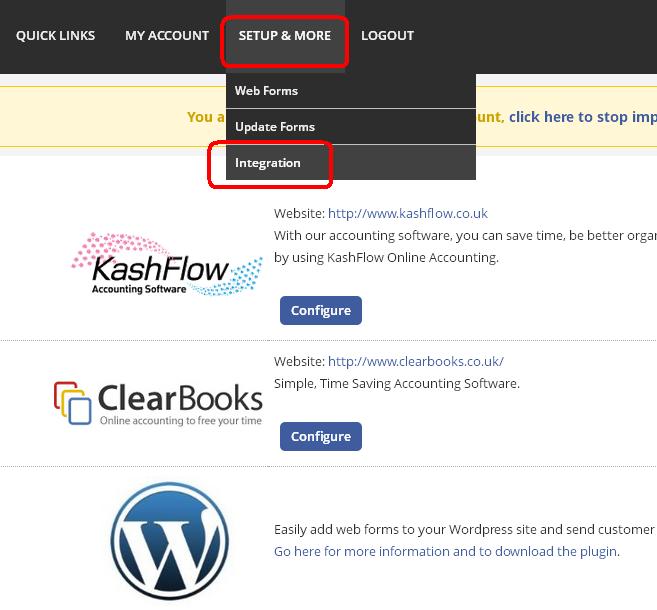 Now you will be able to search for invoices between the dates specified and it will then give you an overview of all of the relevant invoices.

So all you have to do is type in the relevant dates for the invoices you are searching for and click search, then you will receive an overview for the information highlighting the status and amount.