As we all know Customer Service Tickets are a great way in which to notify and document any customer issues, so if something needs to be amended, if the severity of the issue was a lot bigger than previously thought or if you just need to assign the ticket to a different member of staff you are able to.
So find the relevant Ticket either through the Customer Service Tickets (Under Setup & More menu option) or The Contact or Organisation it is assigned too. Once you have opened up the relevant one, all you have to do is click on "Edit Ticket"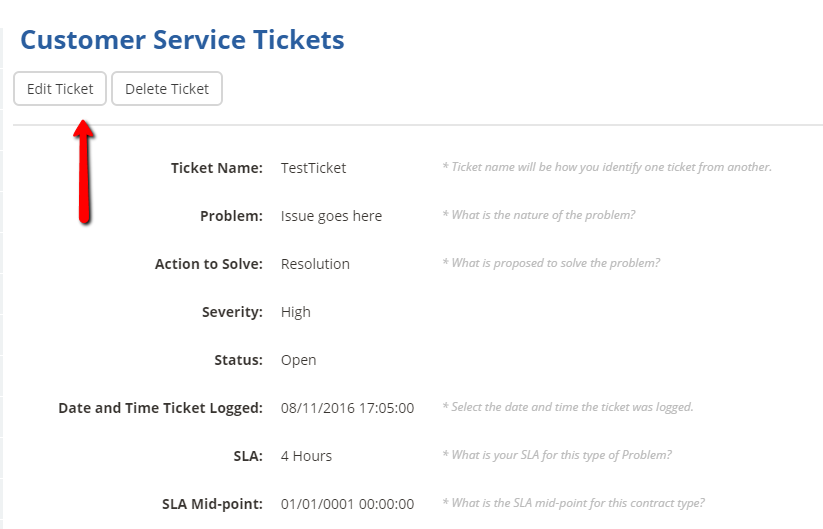 This will allow you then to add, change or delete of the information that you have created in the support ticket. Once you have made the changes, you will have a number of actions as highlighted below. Select the relevant one for you and click on it - if you place the ticket on hold this will amend the status in the overview page of the Customer Service Ticket section.
Any of the changes that have been made will appear in the Ticket History or the Ticket Updates depending on the amendments you have made, this will allow all you and your other users to see the chronological order of events.