InTouch not only offers you a safe place to store your customer details, do you email, SMS and letter marketing ... oh and track your sales - you are even able to raise internal Customer Service Tickets. We think this is a crucial element in providing great customer support as it allows you and your team to see what is happening with that customer if they have raised a complaint for various reasons.
Quick Reminder!
We thought we would let you know that these are not to notify us or ask us questions regarding the system, these are for you to use for your customers and colleagues for any internal complaints you may have. If however you do want to ask us a question or get in touch, click Support in the left hand menu and then the blue Support Tickets button.
If you need to raise one of a Customer Service Ticket, all you have to do is go to https://www.intouchcrm.co.uk/app/settings/service/
Here you will need to fill in the relevant information in the form, which is specific to the complaint that you have received so select the Organisation and the Contact linked to them.
Enter in as much information about the problem, any actions for solution and all of the other relevant information you have about the issue and wish member of staff you want to assign to that case - you are even able to notify the customer via email.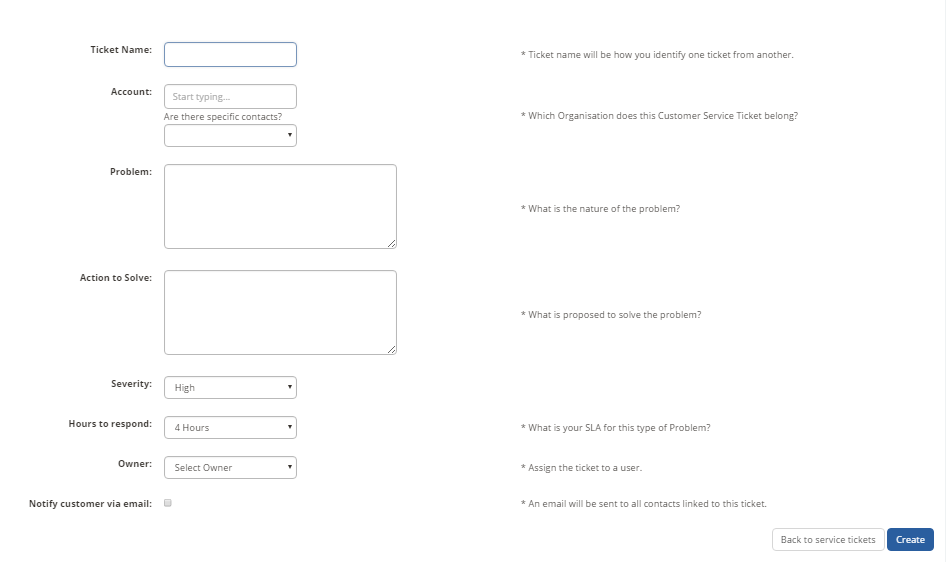 Once you are happy with the information, all you have to do is press "Create" - this will then automatically register the complaint to the customer and add all of this to their contact record (as shown below).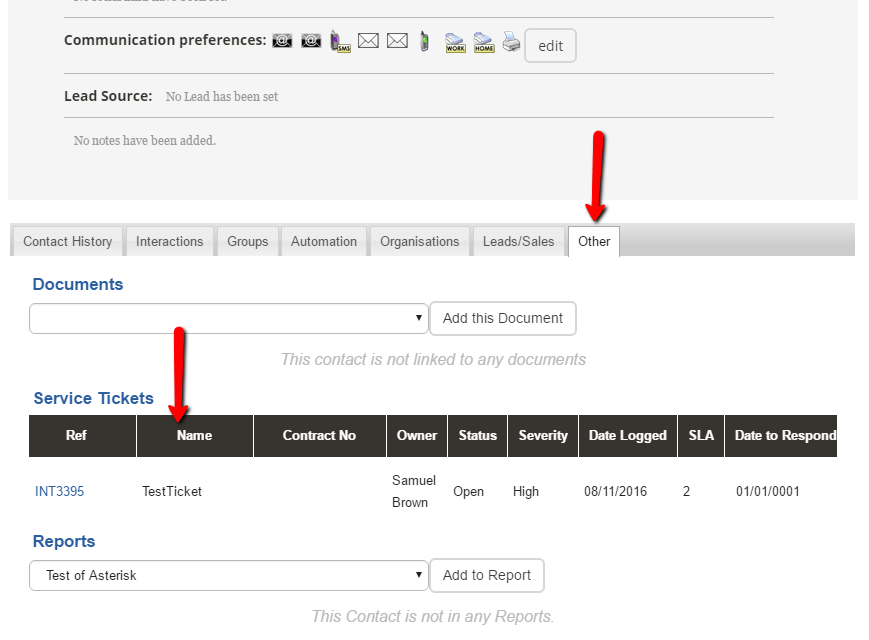 Further tutorials that may be of interest to you: