InTouch allows you to have an overview of that all important Lead or Sale to ensure that you will never miss an important stage in the process or know exactly which stage of the sale you are at, confuse one customer with another and know exactly what your Sales figures are and all in one place, sounds ideal doesn't it.
Another great aspect of this area of the system is that you are able to add a Lead or Sale to a Contact or an Organisation.
---
There are a number of ways in which you are able to Create a Lead or a Sale within the system by selecting either the Leads & Sales Section (on the left handside menu) and click "Add Lead or Sale" ...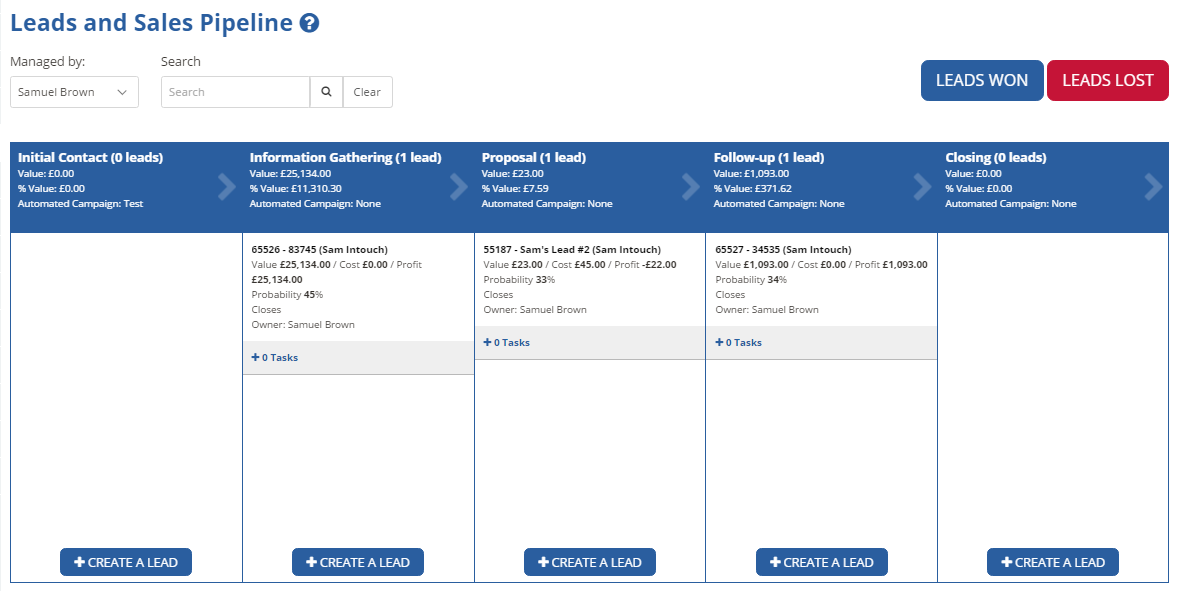 ...or by going to the Shortcuts Menu at the top of the page, going in to a Contact or Organisation record - which ever option you choose you will get the same outcome.

---
Once you have selected to add a Lead or a Sale you will see the screen below.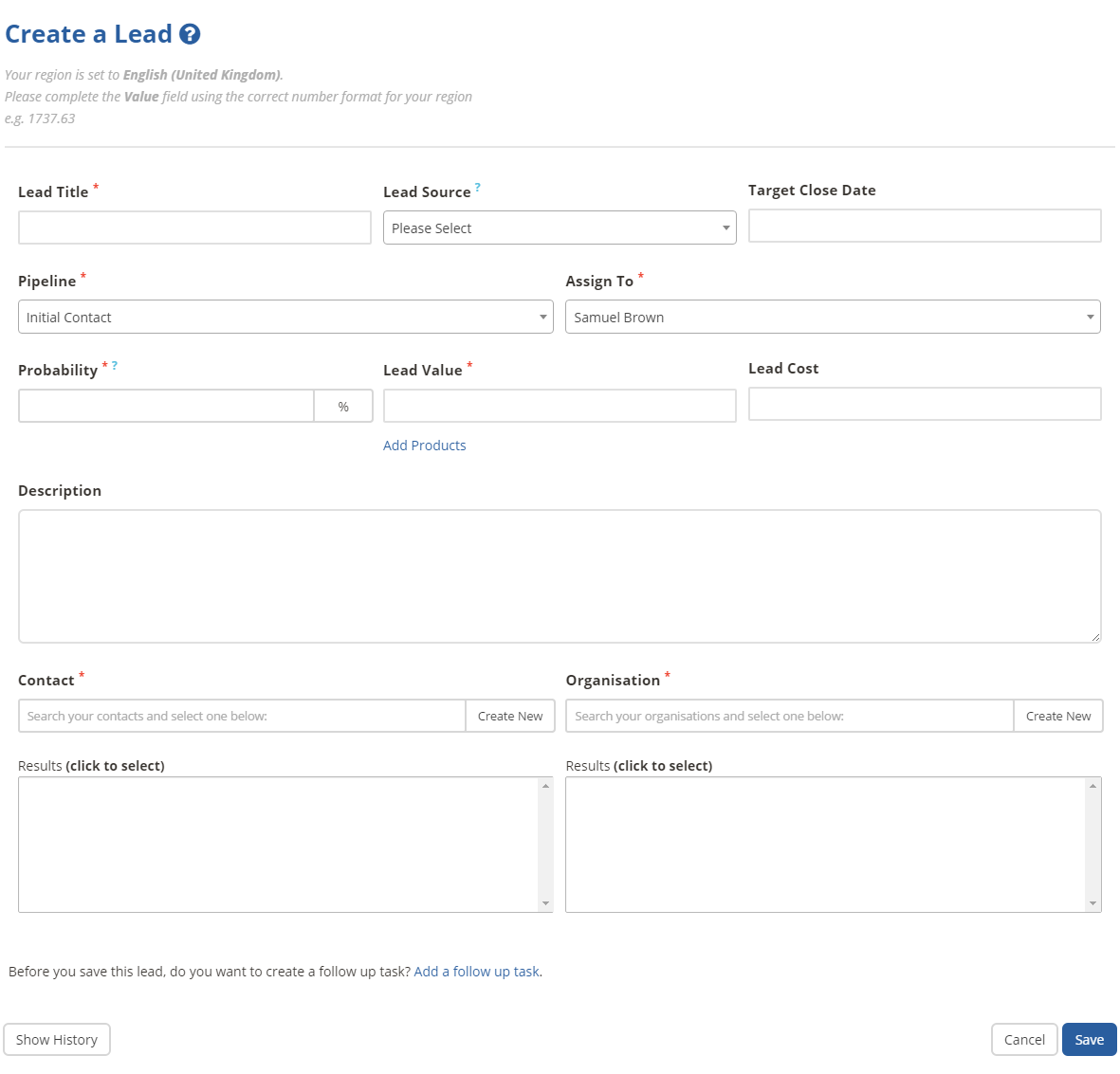 Now all you have to do is enter in the relevant information about that Lead or Sale, so start with entering a Title.
Here you will also need to decide whether you would like to link it to an Organisation or a Contact that you already have in your account. If you have decided to link it to an Organisation, you will need to add a Primary Contact.
Fill in the relevant fields including Source, Status...you can also put other important details in the description box.
Once you are happy with all of the information you have put in to the system, just click Save!