In this step-by-step guide, we'll show you how to add a Contact History note via the Organisation record.
Step 1
Click on 'Organisations', which can be found within the Contacts section in the main menu left of the screen.

Step 2
Click on the name of the organisation that you wish to add the Contact History note for. You should see a screen like this:

Click on 'Options' and select 'Add Contact History Note'
Step 3
Once you have clicked on that choice, a window will appear like this one: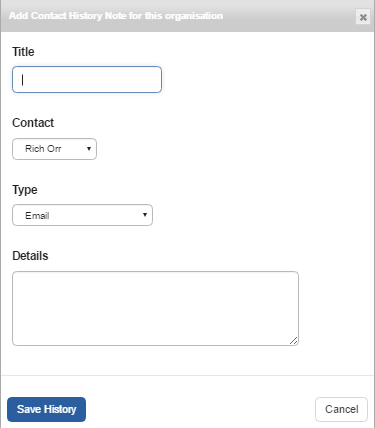 Simply fill out the necessary fields and click on 'Save History' to finish and you've created it!