In this simple step-by-step guide, we'll show you how to add a Contact to an Organisation.
Step 1
Click on 'Organisations', which can be found in the Contacts section on the sidebar, to the left side of the screen.

Step 2
Click on the name of the organisation that you wish to add a contact to. You will see this screen: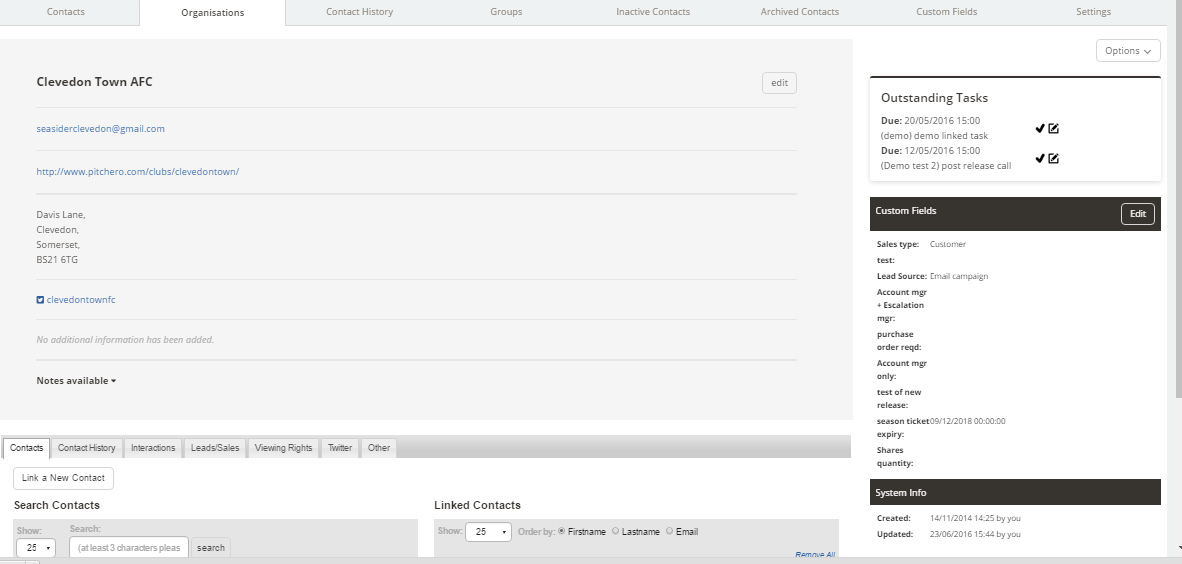 At the bottom of the page, there are 7 tabs. Ensure you are on the 'Contacts' tab and then click on 'Link a New Contact'.
Step 3
You will now be presented with this:

Proceed to fill in all the necessary fields and finalise by clicking on the 'Save & View Contact' button.
If the Contact already exists you can Search for them and then click on 'Add' and then you will see that contact in the 'Linked Contacts' list.

You have now added a contact to an organisation!