In this simple, step-by-step guide, we are going to show you how to add a Lead/Sale from within the Organisation.
Step 1
Click on 'Organisations', which can be found within the Contact Section on the sidebar to the left of the screen.

Step 2
Click on the name of the organisation that you wish to add the Lead/Sale for. You will see a screen like this: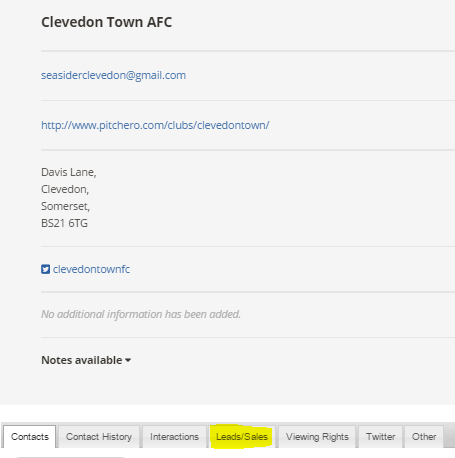 At the bottom, you will see tabs, click on 'Leads/Sales'.
Step 3
Then click on the button Add New Lead/Sale . Fill in the necessary fields, search and select the chosen linked contact and once completed, locate the 'Save' button at the bottom of the page.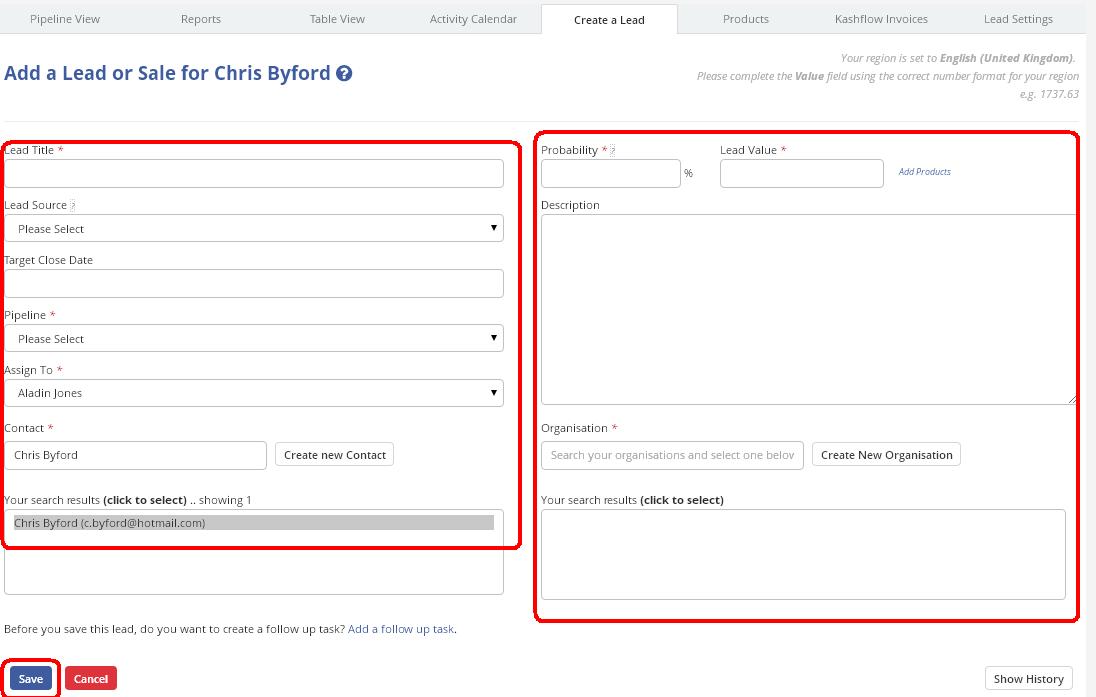 Click on it, to finalise the Lead/Sale.
N.B. In order to select the Primary Contact, the Contact must be linked to the Organisation.
You have now added a Lead/Sale via the Organisation section!