In this guide we are going to show you how to edit an Organisation's Info.
Step 1
Click on 'Organisations', which can be found within the Contact section located on the sidebar to the left of the screen.

Step 2
Search and click on the name of the Organisation whose information you wish to edit.

To edit the information, click on the "Edit" icon to begin making the amendments, which will take you to the Edit screen: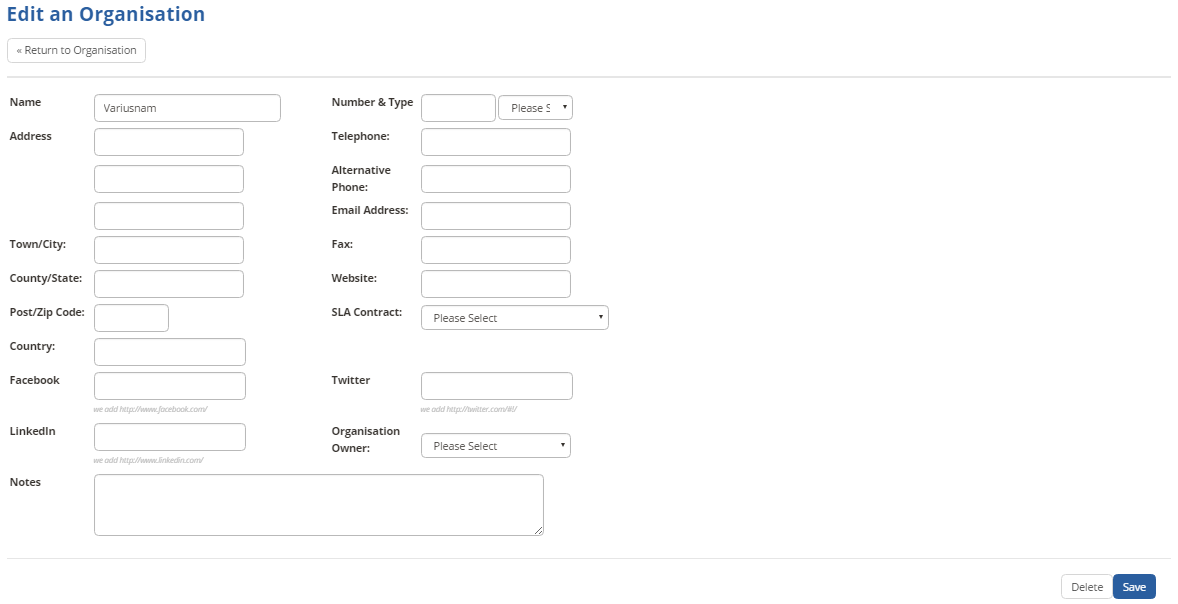 Step 3
Proceed to fill in the necessary information and finalise by clicking the blue Save button (bottom right).
You have now edited an Organisation!