This guide will show you how to add Contacts to a Group within a Business Report. Firstly, go to the reports section on the left and you will see the report page.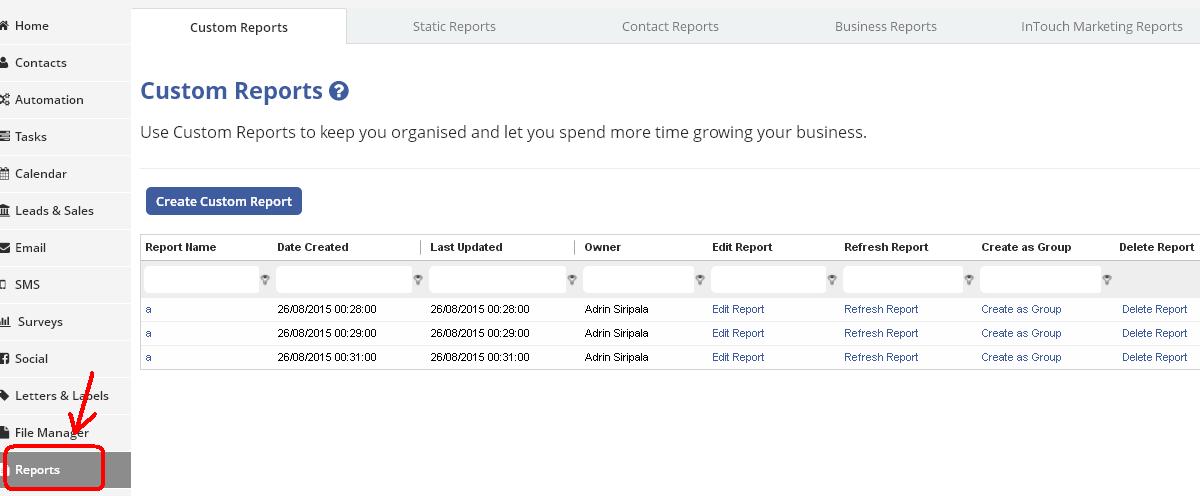 Step 1
Then via Reporting > Business Reports and click on the Name of your chosen Report

Step 2:
Click on the Add Linked Contacts to Group button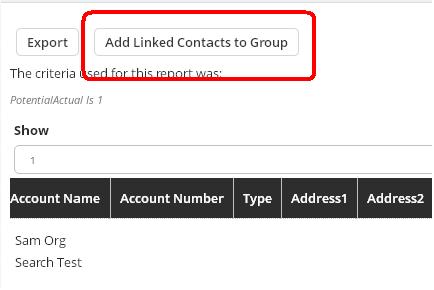 Step 3:

You have the choice of adding either to a new group or an existing group - select whichever one is more appropriate.