This help guide will show you how to create a business report (using the filter system) and then how you can use the Contacts generated by the report.

Step 1:
Go via Reporting > Business Reports and click on the Create Business Report button
Step 2:

Select your Fields, Filters, add any filter content then click on the Add Filter button. When you have added your filters click on Run a Full Report
Step 3:
At this point you are presented with the choices of Export as CSV, Save this Report, Add Linked Contacts to Group
It is good practice to Save the Report first, but the choice is yours.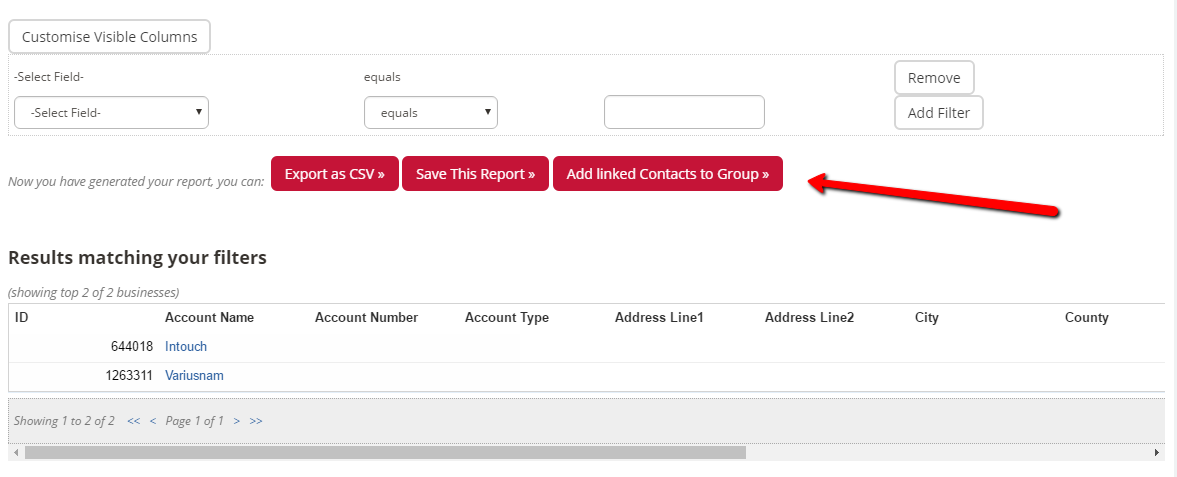 Step 4:
Type in a Report Name and decide the Viewing Rights (who is able to see the report that you have just created). Then click on Save Report.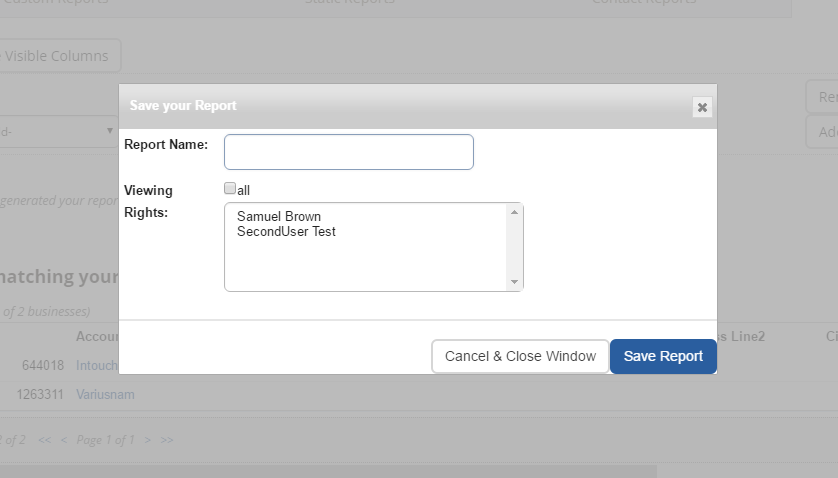 Step 5:

Your report is now listed. You can then click on the Report Name to open it and you have the options to Export or Add Contacts to Group
Step 6:

Step 7: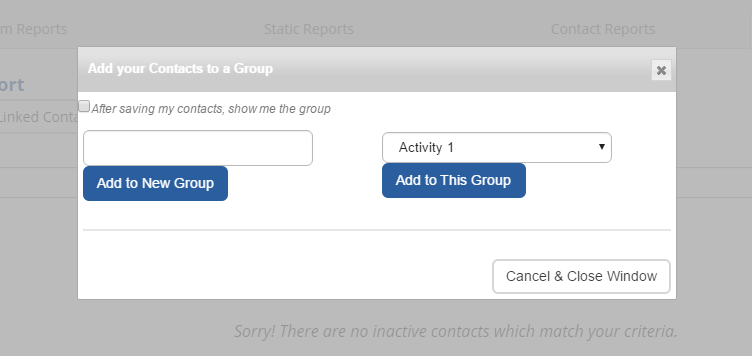 When adding contacts to a group you have the option of adding either to a new group or to an existing group.
Step 8:
To export the Contacts within the report just click on Export and then follow the usual pathway to download, open, save (as .csv)