This guide helps you to create Contact Reports and the possible uses for them.
You can now create reports quickly by filtering fields to select target contacts, which you can then save into a group (very useful for Email marketing) and export to csv.
Step 1:
Go via "Reporting" then "Contact Reports" tab then the yellow "Create New Contact Report" button.
(If you fear you have forgotten to add Contact Preferences on to your customers, you can run a contact report on this - select one of the "Contact via" filters e.g. Contact via Email, select yes or no and then Run a Full ... then all you have to do is save it as a group and then do an update many- click here to find out how to)

Choose which fields you want to filter then select the filter. Check the snapshot then "Run Full Report".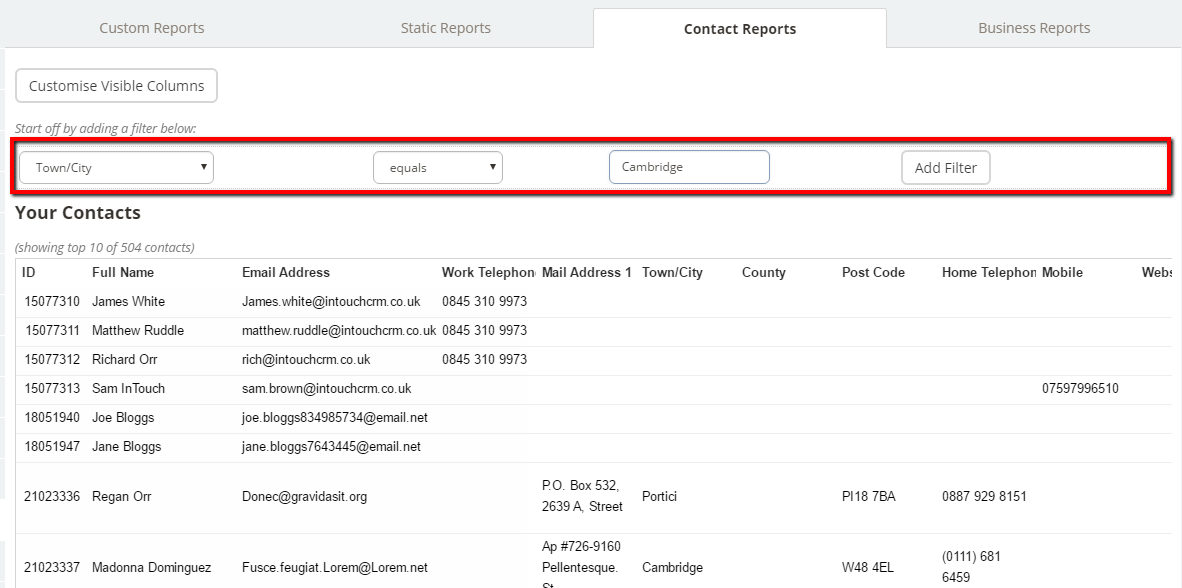 It will then add a number of options of things that you are able to do with the report - you can then Save the report, Add results to new group or existing group, then Export Contacts as CSV if you wish.